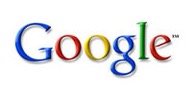 We discuss the importance of high quality website content quite a bit because of the critical role content plays in the conversion process. To truly make the most of your dental website, it's important you understand the detrimental effects of duplicate content.

How Your Content Could Be Keeping Your Site From Ranking
Duplicate content is content that appears on more than one web page, whether on the same website or different sites. When duplicate content occurs, Google struggles to know which URL to show in relevant search results. And when Google is the slightest bit confused, they tend to suppress the confusing website rather than stake their reputation on something that appears ambiguous.
Sometimes it is content that has been copied and pasted from another website, such as the description of a dental procedure taken from WebMD or Wikipedia. Other times it is the result of using text supplied by a company who supplies a product or service to your practice and countless other practices. And then sometimes it is simply the design of your website causing the same content to appear on multiple URL's.
Another way your site can suffer from duplicate content is if you have more than one website for your practice and you use all or a portion of the same content on both sites. Both websites could end up suffering in Google search results because of the confusion.
Generally, duplicate content issues are not the result of intentionally deceptive practices, but if Google determines that your website was using content in a deceptive manner, your website will be penalized and dropped from search results.

How to Find Duplicate Content Issues
If you want to find out if your website has any duplicate content issues, you can use http://www.siteliner.com/. Just enter your URL and Siteliner will scan your site for issues.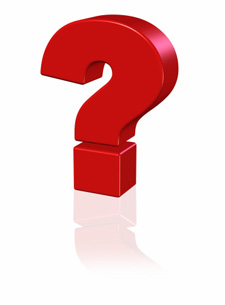 If duplicate content is found, look at the pages showing duplicate content to assess the reason. You may need to revise some of the content to make it unique, or have your webmaster canonicalize the primary page to show Google which one to show in search results.
If you're worried that your content may have been plagiarized from another source, you can just highlight and copy a chunk of your content and paste into a Google search to see if any exact match results come up. You can also use http://www.copyscape.com to check for duplicates of your content across the web.
Using duplicate content, or sharing content from another source, is not completely out of the question, as there is a way to do this and alert Google that it's being done properly. If you'd like to learn how, let us know!

Unique Content for Your Dental Practice Website
To reap the benefits of website content, it needs to be 100% unique. This is where dentists can often run into problems when working with a freelance web designer that's requiring them to produce the content for their own website. Because your content needs to be unique, it will take a considerable time investment to write it all. Add to that the fact that dentistry is your specialty, not persuasive content writing, and you have your work cut out for you.
Learn about Smile Marketing's process for writing persuasive dental website content.