The Importance of Responsive Design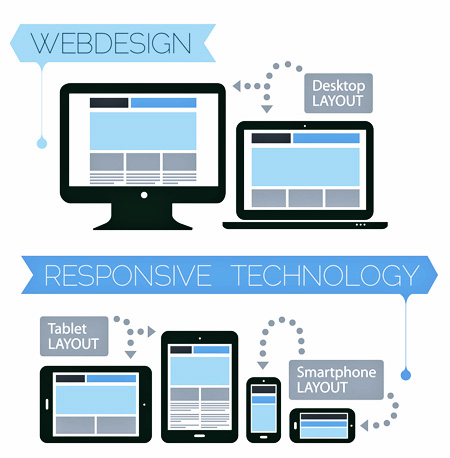 Over 65% of all Internet traffic comes from mobile devices (phones and tablets), making it vital that your practice website is user-friendly on all devices.
Making sure your website displays optimally on all these different devices is called "responsive design."
How Responsive Website Design Works
A website equipped with responsive design determines the operating system and screen resolution of the device being used and intelligently delivers the text, photos and graphic elements of the page based on that particular device.
Examples of Responsive Design
Every Smile Marketing website is equipped with this intelligence so it displays perfectly whether being viewed on a widescreen desktop, tablet or other mobile device. Take a look through our design gallery to see some of our favorite responsive websites.
Is your current website host keeping up by accommodating different browsing devices?