Dental Practice Newsletter
Educate your patients, improve retention, and boost referrals with practice newsletters that keep you top-of-mind.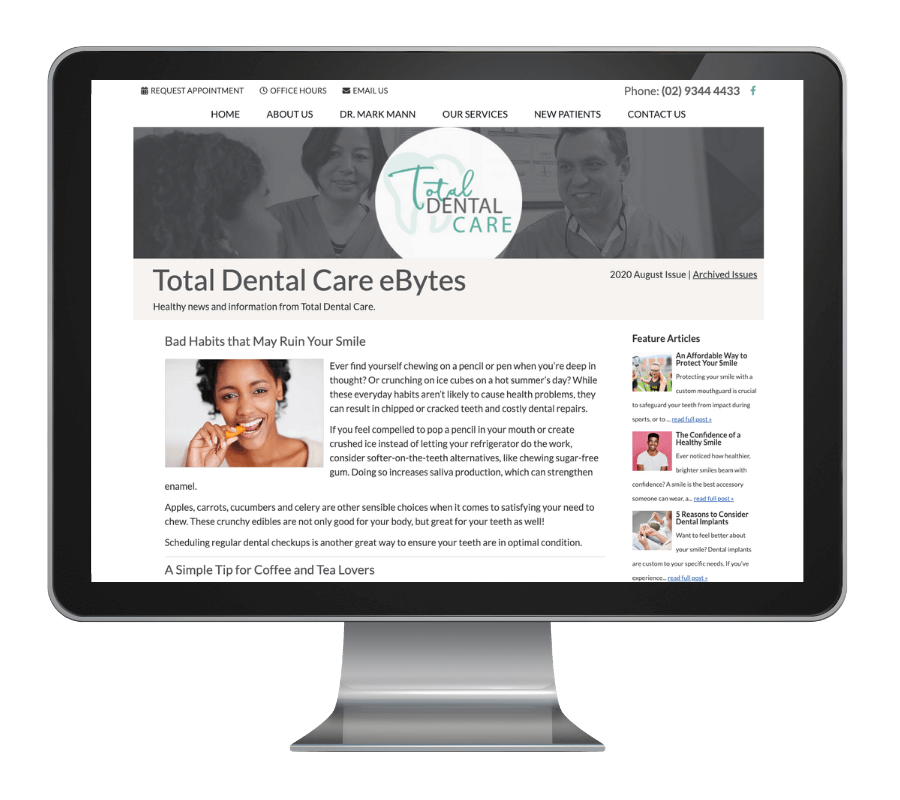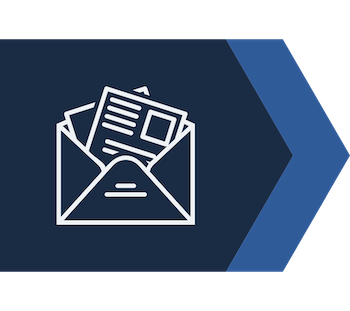 Practice Newsletters to Educate and Reactivate Your Patients
Practice newsletters work. They are an easy way to consistently educate your patients, remind them to schedule their next appointment, and keep your practice top-of-mind when friends and family need a referral.
But writing a newsletter every month takes time. Time that you, as the practice owner, probably don't have. As part of the Smile Marketing Digital Marketing Service, you get a carefully crafted, educational newsletter written for you and emailed to your patients on your behalf each month.
Email newsletters are one of the most powerful digital marketing tools available to market your business. For every $1 spent, email marketing can generate $44 in ROI. CAMPAIGN MONITOR
Professionally Written Dental Newsletters Done-for-You
Every month, our professional writing team will research and write three short dental newsletter articles that we'll publish to your website and send to your patients on your behalf. You'll get to review the content ahead of time, of course. We'll also include a pdf version you can print and set out in the waiting room.
Your patients are nurtured with a new newsletter every month and we do all the work. What are you waiting for?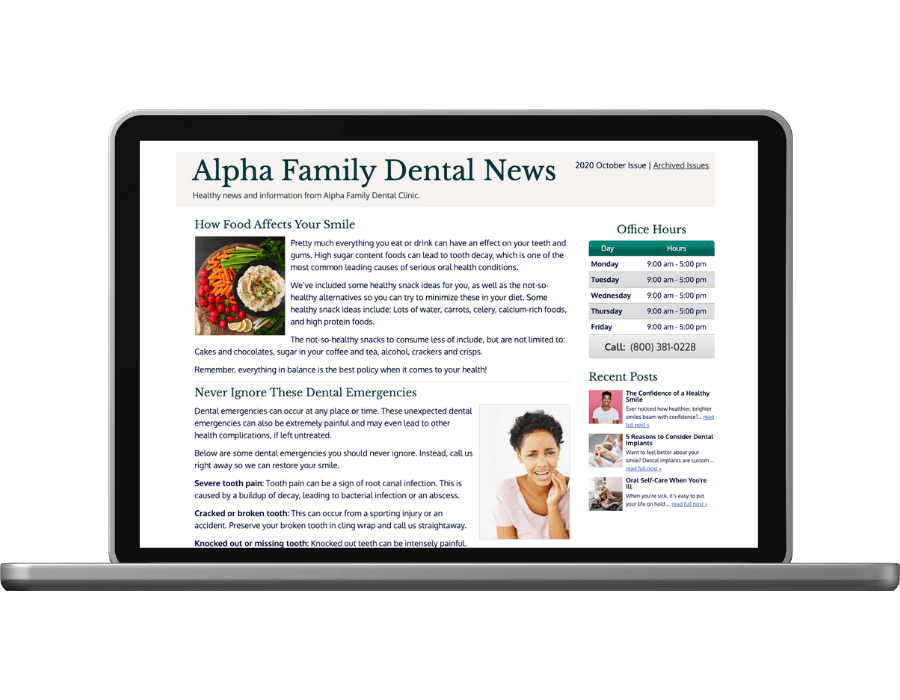 BOOK A FREE
STRATEGY SESSION
For specific, actionable strategies to help you get more new patients from the internet.