About Smile Marketing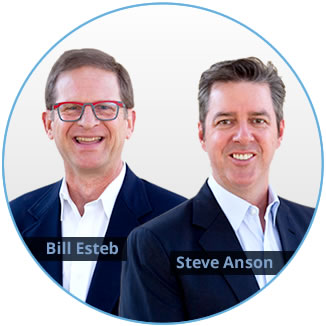 Smile Marketing dental website service is a division of Vortala Digital, a leading digital marketing company with a team of over 70 digital marketing professionals serving more than 2000 practice website clients worldwide.
The vision to serve dentists with high-performance practice websites can be traced back to a phone call between Steve Anson and Bill Esteb in 2004. Steve's in Western Australia and Bill's in Colorado.
As experienced marketing professionals, they saw a glaring problem. "Most dentists wanted a practice, but ended up in a small business," observed Anson. "Facing the same problem all small businesses face… getting new customers" added Esteb.
Measuring What We Promise to Deliver
With the innovation of our advanced analytics reporting, we're able to identify each new patient produced by your Smile Marketing website.
Plus, we can see which online channel they came from (Google, Facebook, Yelp, etc.) and the pages on your website that persuaded them to choose you!
Other website companies assume that high search engine ranking or lots of social media followers automatically translates into new patients. Turns out that's mostly myth and wishful thinking.
At Smile Marketing, we measure what actually works!
Our Three Core Values
"We run our business based on three fundamental values," says Anson. "Trust, service and innovation. That means doing what we say we'll do. Second, knowing that we only get what we want by first helping clients get what they want. And finally, constantly improving our technology so it is a slave to our service, not the other way around."
"We discuss some new aspect of these three core values every time our team gets together," says Esteb. "They are the North Star by which we make decisions."