GET MORE NEW PATIENTS Dental Marketing +
Website Design
Book new patients
Increase your referrals
Get more 5-star reviews
Engage on social media
Send powerful email campaigns
Broaden your reach with PPC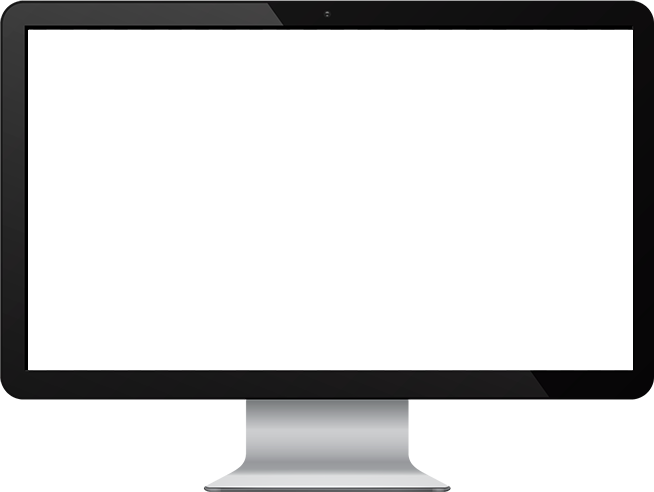 Dental Websites that
Convert New Patients
Our team of designers specialise in dental website design, with the goal of boosting patient conversion by answering one simple question:
"Are you the right dentist for me?"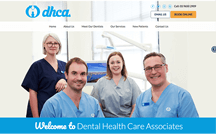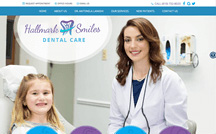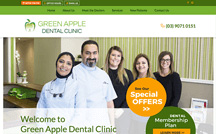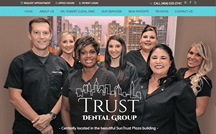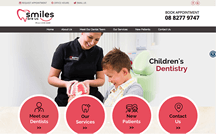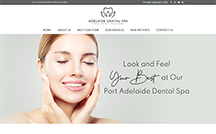 The 5 Factors of Digital
Marketing Success
Over the years, we've studied the needs, questions, and preferences of over a million health care patients. Knowing how dental patients behave online has given us insight into what it takes to turn website visitors into new patients.
With more than a decade of experience managing the online presence for thousands of dentists, we've discovered that the following five digital marketing factors are essential to stay ahead of the curve.
High-Converting Website
Your website is typically the first thing prospective patients see. Therefore, it's your most powerful marketing asset.
Copywriting, photography, design… new patient conversion depends on these factors. Your website must take patients down a journey, a path that is scripted to turn casual visitors into loyal new patients. We take the pivotal step of monitoring user behavior and optimizing accordingly.
Website Traffic
Website traffic typically comes in two forms: Organic traffic and paid traffic.
Organic traffic is earned from SEO (search engine optimization) to improve your website authority and increase your Google rankings.
Paid traffic involves Google Ads and Facebook Ad campaigns to extend your reach and expedite new patient growth.
Email Marketing
Email generates better ROI than nearly any other marketing channel. It's a medium used to educate, up-sell, and cross-sell – and it's controlled by you, not a search engine or social media platform.
E-newsletters, birthday greetings, and targeted campaigns help you stay connected to current patients while improving retention, referrals, and reactivations.
5-Star Reviews
Online reviews on Google, Yelp, and other sites provide social proof. Managing your online reputation, by encouraging positive reviews and responding to negative reviews, shows your commitment to patient care.
Our automated reputation management system works on your behalf to generate 5-star feedback on the most popular review sites.
FREE eBook:
5 Factors of
Digital Marketing Success
Download our free eBook and learn about the 5 key digital marketing factors to maximize new patient results.
Happy Clients Say it All
We do more than just build websites. We partner with our clients to
create beautiful, new patient-producing websites they can be proud of.
But don't just take our word for it. See what our clients have to say.
Your team continues to provide exceptional service and advice upon the "click" of my send/receive button! Thank-you for all you do!

We have nothing but rave reviews for the process and customer service we received during the building of our website. The process was easy, we were impressed with how warm and friendly the content read; it clearly reflected Dr. Barwick's personality and the atmosphere of the practice.

Thanks for being the kind of company that stays on top of important issues that affect websites and for welcoming feedback from clients. I always feel like my needs are being met.

Everyone at Smile Marketing has been wonderful to work with and always very helpful. Highly recommend this company.

Our office has been so pleased with everything you have done for us!! We are noticing an increase in new patients from the website! Every time I send a request for an addition to the website it is handled in a prompt professional manner. Thank you Smile Marketing!

As the Marketing Director of our practice, I am regularly told by colleagues how impressive our website is. Keep up the terrific work!

The past few times I've emailed the support team they have been AWESOME at responding quickly and being proactive about our site's details. Lovin' it! Keep it up!!! :)

Great Support Staff! They are super helpful with any project I need, no questions asked.