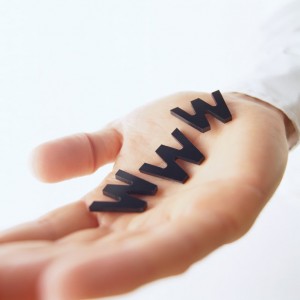 Maintaining a website for your dental practice is a lot of work. There are so many moving parts that must come together to provide seamless functionality, it's very easy to become confused along the way.
So we're taking it back to where the process starts—before a website is ever designed and any content is written. Below, we explain everything you need to know about dental website domain names, the URL purchased for your website, by clearing up three of the most common misconceptions people have about them.
Misconception #1: Domain Names and Hosting are the Same Thing
When first setting up your dental website, it's easy to get confused about the differences surrounding domain name registration and website hosting. A domain name, while important, is nothing more than your website's URL, for example, www.DandyDental.com. A domain name is purchased through a domain registrar like GoDaddy.com.
Website hosting is a separate service that offers space on the Internet for your site. Because you want new patients to be able to find you online, it's necessary to publish your website to a hosting service for this to happen. If you're setting up your own website hosting, you'll find plenty of different options to choose from with a simple Google search.
Misconception #2: You Can Access Your Domain Through your Website Dashboard
Every now and again, an issue may arise where you'll want to access your domain name. For example, you might want to give a new office staff member access, transfer domain ownership, or buy or sell domain names. Even though your domain name is tied to your website dashboard (the control center for your website), adjustments to the domain name must be made through your domain account (GoDaddy, 1&1, etc.)
Confused yet? Don't be! Making adjustments to your dental website domain name is easy once you've logged in to your registrar account. Should questions arise, most outlets offer easy-to-reach customer service platforms that are happy to help you troubleshoot.
Misconception #3: Domain Names Don't Need to Match Your Branding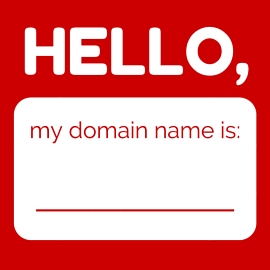 Picture this: You're the owner of 'Charleston Family Smiles', a boutique dental practice in South Carolina that just changed its name after a period of expansion.
Recently, your website underwent a makeover and looks great! But, your domain name doesn't reflect these new changes. Is it a problem? You bet.
There are many factors that go into making a good domain name. But most important is that it matches your practice branding. In sticking with our example above, a good domain name to consider purchasing would be "CharlestonFamilySmiles.com".
Why are branded domain names a must? Because they're the online face of your practice. They tell potential and existing patients who you are. It would be confusing for someone searching online to come across a practice called "Charleston Family Smiles" and visit a website with the domain name www.MarcoGeneralDentistry.com.
If your domain name doesn't match your practice branding, chances are your email addresses don't either. This can cause additional confusion for patients and more headaches for you.
Need help selecting a domain name for your practice? Click here to request your free domain name search.
Interested in learning more about the latest tips and tricks when it comes to online marketing for dentists? Subscribe to our weekly blog here.