It's something most dentists have heard before—"The higher you rank in search engines, the more new patients you'll see." In fact, there are still many marketing and SEO firms today that claim they can guarantee top rankings for your dental practice website. Sounds pretty good, right?
Wrong. Even Google itself has warned against companies that claim to guarantee the top spot in their search engine.
Though page one rankings can be a crucial aspect of a successful online marketing campaign, focusing solely on rankings in your SEO strategy can be a recipe for disaster as it leaves other important conversion factors unchecked.
Below, we'll explain the connection (or lack thereof) between page one rankings and new patients.
Is the Secret to More New Dental Patients Page One Rankings?
Simply put, no. Because your ranking position alone does not equal more new patients, this is often an area of confusion. Instead, new patient acquisition is a result of several different factors including website design, engaging content, and which keywords you're ranking for.
Are you currently working with an SEO company for dentists that places too much weight on reporting on rankings alone? If you suspect you are, you may want to start asking the following questions:
What is my website conversion rate? (In other words, what is the percentage of visitors who become new patients)
Is my site engaging visitors with unique content?
Is my SEO campaign targeting qualified leads that live or work in close proximity to my practice?
What specific keywords am I ranking for?
As you'll notice, measuring the success of an SEO campaign (i.e. new patients generated) goes far beyond simply noting search engine rankings.
Converting Web Traffic Into Dental Patients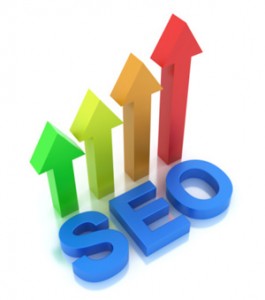 It may come as a relief to know that if your dental website is continually gaining new traffic, there is an audience searching for you. However, ensuring your traffic is coming from prospective patients located near your practice and ensuring that they're visiting an optimized website are musts if you want these visitors to turn into patients–the real end goal.
The best kind of "new patient traffic" is composed of individuals searching for a dentist that live or work within 20 minutes of your office. To find out whether or not you're attracting the right folks, take a look at these integral website engagement metrics:
Time Spent on Site: The longer visitors stay on your website, the more likely they are to be engaged with your content.
Bounce Rate: A high bounce rate indicates that visitors are viewing only a single page of your website before leaving, which is not ideal.
Number of Pages Visited: Visiting multiple pages of your practice website shows an interest in your practice.
Delving deeper into these kinds of analytics can help you understand whether or not the keywords you're ranking for are actually driving qualified traffic to your site. And you'll see whether or not your website is piquing the interest of your site visitors.
Ultimately, when it comes to website visitors, remember to aim for quality over quantity and find a dental SEO company who understands the difference.