The short answer? There isn't just one cut-and-dry marketing effort that is going to lead to an influx of new patients for every practice. The secret is finding the best combination of efforts unique to your practice and jurisdiction that can reach and convert people looking for a new dental provider.
For many dentists, this can include Pay-Per-Click (PPC) advertising with AdWords. AdWords is Google's paid ad service that offers business owners the chance to rank on page one for a set of search terms. As the name implies, you are charged each time someone clicks on your ad. If you aren't familiar with PPC, this helpful blog breaks down the basics.
Below, we'll explain how you can tell whether or not paid advertising with Google can help complement your organic search engine rankings. It just may be the ingredient your marketing plan is missing.
Take a Look at Your Competition
To see whether or not your competitors are running paid traffic campaigns with Google, open the search engine and type in your jurisdiction + dentist, for example, "Newark Delaware Dentist". When results appear, you'll see the top two to four listings with a yellow box that says "AD" next to them.
The dental offices you see here are running paid campaigns with Google AdWords, and therefore paying to rank on page one for specific search terms.
Now, do you see your dental website anywhere one this page? If not, running a PPC campaign can help you quickly rank and compete with your competitors who are doing the exact same thing.
However, keep in mind that simply paying to rank comes with a cost that won't go away. This is why working on improving your organic rankings with white-hat SEO strategies at the same time will ultimately provide a better return on your investment and could allow you to stop paying for high rankings.
Organic Rankings & Location
Whether or not AdWords can benefit your practice also depends on where you're located. If your practice is in a smaller area with few competitors, chances are you're already ranking well organically. It's possible you're even showing up multiple times on page one of Google. If this is the case, you may not need additional support from paid traffic efforts.
If your dental practice is located in a large city like San Diego or Minneapolis, running paid advertising campaigns may give you the push necessary to get a jump on your competitors when it comes to new patient acquisition. However, be aware that larger cities often come with a higher cost-per-click. Therefore, a bigger budget might be necessary for results.
Finding a Dental PPC Provider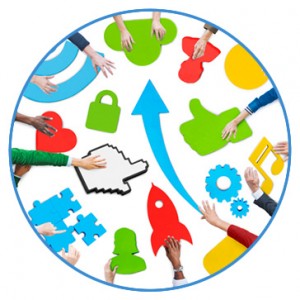 Does advertising with Google sound like a good plan for you? If so, great! While you can build the campaign yourself, we generally recommend that you find a trusted provider.
Do you already have an online marketing service helping with your practice website? If you're happy with their work, check in with them to see if they're a Certified AdWords Provider.
Keeping all of your marketing efforts with the same company means less to keep track of for you, but it also means that a company who's already informed of your strategy and wants the best for your practice will be in charge of this new venture—a win-win.
Your website provider has the ability to create optimized landing pages to complement your ads and aid conversion, they understand your new patient goals, and they should be able to provide proof of new patients. So, if your website provider is also a certified AdWords provider, like Smile Marketing, consider employing them to manage your AdWords campaigns.
Not sure where to start? When speaking with prospective AdWords providers, ask them these three questions before signing on:
What is your experience with dental PPC campaigns?
What type of monthly reporting and new patient proof can you offer?
How do you see AdWords benefiting my practice?
Have additional questions about PPC for dentists? Learn more about our AdWords service to see how it all works.