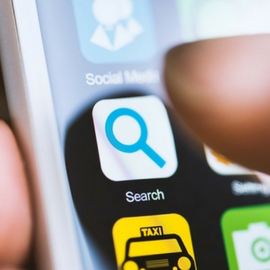 People are getting more and more comfortable with speaking to their devices. Whether it's Siri on an iPhone, Cortana on a PC, or a home personal assistant, people are beginning to rely more on their voices than their fingers to access information.
In fact, about 25 percent of queries performed on Google smartphones are voice searches. Some contend that by 2020, 50 percent of all searches will be performed by voice.
What does this mean for the digital marketing world?
It's further isolated dated search engine optimisation tactics – where the goal was to stuff as many keywords as possible on a page.
It means making your website as voice-accessible as possible, so that when a prospective patient speaks into their device, they are able to find you.
In anticipation of these user behaviour trends, we've insured that our client websites cater to all types of searches – whether it's a keyboard, a touch screen or, yes, even a voice.
And as we delve into 2018, we will continue to monitor these emerging trends.