In the age of the omnipresent Internet, your digital footprint is an essential part of your marketing strategy. The dental market is competitive, with several practices battling to attract patients in tight geographical areas.
So how do you remain competitive in 2018? In short, build an online presence that outshines your competition.
Not only is your online profile a measure of competence, it's a medium to engage your existing patient database and keep your schedule full.
The first step to stay ahead of the curve is to understand which dental internet marketing channels to pursue in 2018. And below are our top five:

1. Practice Website
Without a website, you're invisible in the digital space.
But it's not just about having a website. It's about having a website that is compelling, user-friendly and, ultimately, converts visitors into patients.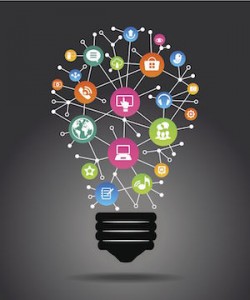 What constitutes a conversion-friendly website design?
Mobile-friendliness: A website that does not cater to mobile devices is a conversion killer. More than 60 percent of Internet traffic comes from a mobile device. So if your website isn't mobile-friendly, you're not appealing to the majority of your website visitors.
Browsability: Thanks to the attention-deficit mindset of today's online user, people have become accustomed to "scanning" website content. To keep readers focused, spread out your content with headings, bullets, and short paragraphs.
Photos: Professional custom photography makes your website stand out from the crowd. Photos of you, your staff, and your office bring warmth and personality to your website.
Content: The goal of your content is to answer one question: "Are you the right dentist for me?" Original and compelling content should be free of jargon and make an emotional connection with prospective patients.
So the first strategy is to ensure that your website is conversion-friendly. Now, you must implement the right strategies to market it.
2. Email Marketing
No, 2018 isn't the year email marketing goes out of style.
For every $1 spent, email marketing generates $38 in ROI. Despite its seeming reputation as a "dated online channel," email marketing is as powerful as it's ever been. Even with the explosion of new digital technologies, marketers always come back to email.
Why? Because it's the online channel that generates the highest ROI.
Email marketing is particularly important for dental practices. Not just as an external marketing channel, but also as an internal channel.
Staying in touch with your existing patients is a great way to encourage reactivations and stimulate referrals. Here are a few campaigns to consider:
New patient surveys
Birthday emails
Holiday emails
Targeted email campaigns
Now, sending these emails manually on your own would be far too time-consuming. That's why it's important to find the right automated email marketing solution.
3. Reputation Management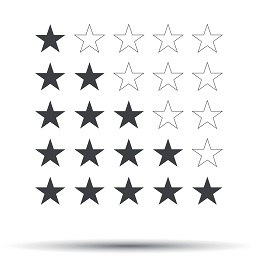 Obviously, your real-world reputation is critical to your practice's success. But equally important is your online reputation.
Think it's not a consideration? Then consider this: Nearly 9 in 10 people trust online reviews as much as they trust a personal recommendation.
There are countless online platforms (Google, Facebook, Yelp, etc.) where patients can express gratitude or vent about their experience at your practice. In other words, your online reputation can be an asset or a massive liability.
If you think 30 Google Reviews, half of which are 1-star ratings, will go unnoticed? Think again.
2018 will further the current trend: People rely on digital strangers just as much – if not more – than they rely on their own friends and family.
4. Social Media
Social media marketing is an enigma for most dentists. It's an intriguing channel that produces unseen results.
After all, it's the "latest and greatest" way to market yourself. The problem is social media marketers often pitch unreasonable expectations. Expectations like, "Hey, create a Facebook page, get some Likes, and start seeing a flood of new patients!"
Unfortunately, that's not how it works.
Social media has two primary roles:
Patient retention: Keeping your patients up to date on what's going on in your practice reminds them that it might be time for their next checkup.
Patient referrals: Posting regularly on social media keeps your practice top of mind, which in turn stimulates referrals.
In other words, social media is a great platform to stimulate patient community.
Now, that's not to say Facebook doesn't have a role in new patient growth. But you have to pay for it. Platforms like Facebook give you specific options to target prospective patients in your area.
This trend will likely intensify in 2018, as Facebook continues to take back "free" visibility.
5. Website Traffic
What's the number-one source of new patients?
Google.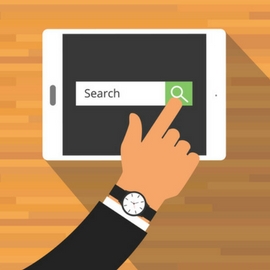 And this reality won't be going away in 2018.
Of course, how to attract new patient traffic is the question.
Google can drive traffic to your website in two ways: Earn it or pay for it.
Earning traffic: You earn traffic by optimizing your site for Google. This involves everything from technical on-page optimisation to content creation and backlink outreach.
Paying for traffic: Google's "pay-per-click" platform AdWords gives you instant visibility on the search engine. By bidding on localised keywords, you can outrank the "earned" portion of the search results.
Search engine optimisation and paid advertising aren't anything new. But every year that passes, new strategies are required to improve success.
Earning traffic will require more work and more creativity.
And to maintain an efficient ad budget, you'll have to adjust to new AdWords features and strategies.