Have a patient finance system available at your practice?
Dental treatment can impose physical and emotional strain on a household. And the upfront costs associated with treatment can only add to the burden.
Patient financing relieves some of that burden, making treatment options more available while improving the performance of your digital marketing strategy.

Patient Financing Boosts Dental Website Conversion
Patient financing solutions improve profitability by boosting treatment plan conversions.
And these aren't just any conversions. Patient financing typically delivers higher value patients.
A patient credit program isn't just a want. It's a requirement for many patients who are in dire need of dental treatment, but don't have the funds to pay upfront. Give your patients every option when choosing to use your dental services.
Patient financing gives patients one less reason to delay accessing the treatment they need.

Integrating With Your Website
There are lending partnerships available that can customise a solution to meet your practice needs. This can be done organically through your website.
Integrating a dental patient finance solution with your website offers two key benefits:
Eliminates conversion barriers for higher cost treatment plans
Provides marketing support to attract prospective patients through online marketing
Just having the solution is a great start, but using it as a marketing tool provides even greater opportunities.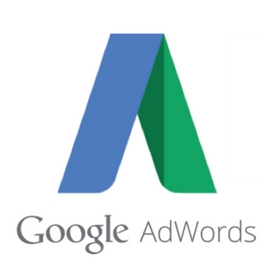 For example, incorporating finance options into a Google AdWords campaign.
With Google AdWords, you could target prospective patients who are looking for dental treatment services but do not have the upfront funds.
Let's say your practice is located in Brisbane, and you want to target prospective patients in your area who are looking to finance dental treatment:
Prospective patient types in Google "dentist brisbane financing"
The prospective patient clicks on your ad at the top of the Google search results
They visit a landing page on your website that explains how your finance solution works
They schedule an appointment

How Patient Financing Solutions Can Work
Smile Marketing has a patient finance system that integrates directly with your practice website.
It's simple:
After consult, the treatment plan is added to a patient communication system
The patient receives the treatment plan via the communication system
They are presented with three options:

Proceed to pay at practice
Proceed and take finance (the application can be completed via the same system from the patient's home)
Do not proceed (the patient will be given a questionnaire to ask why they are not proceeding)
Even if the patient does not proceed, you can gain valuable insight into your treatment options. For instance, the questionnaire can reveal feedback on things like pricing, finances, or general interest.
Furthermore, once implemented patients who have not proceeded can be marketed to 3, 6, or even 12 months down the road.
Check out our three service plans and contact us to learn more.