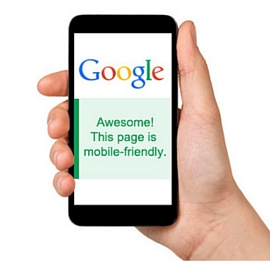 At the recent Search Marketing Summit, it was confirmed that mobile load speed would be a factor in the next Google algorithm update. While page load speed was announced as a ranking factor back in 2010, mobile load speed was not.
Gary Illyes, Google Webmaster Trends Analyst, said he expects Google to make a formal announcement before they implement the update. It will likely occur in the coming months.
This would be the first mobile update that considers something other than on-page user experience. Google has been looking at factors like hard-to-read text and links spaced too close together for some time now. Since they've been forthcoming about their desire to enhance the mobile user-experience, page load speed is a natural next step.

Page Load Speed for SEO and New Patient Conversion
Not only will mobile load speed affect your dental website rankings, it also impacts user experience. Studies show that 29 percent of mobile users will leave a site immediately if it doesn't meet their needs. If your site takes too long to load, they'll leave before ever seeing your website.
To check your dental website's mobile load speed, use the Page Speed Insights Tool.
With more than 50% of Internet searches occurring on mobile devices, optimization should be a priority. If your site isn't optimized, you could be sending new patients straight to your competitors.
Read Why Mobile Websites Matter to learn more about the importance of having a mobile-friendly dental website.