You've worked tirelessly to gain visibility in the search engines. Or, you've doled out hundreds, maybe thousands, of dollars anticipating a rise to the top of the search results.
And then, poof, your website disappeared from Google.
If your website lost a significant amount of traffic overnight, you may have fallen victim to a Google algorithm penalty. These penalties often stem from search engine optimization (SEO) tactics intended to artificially boost rankings.
Learn below about the most common Google penalties and other algorithm changes that could severely impact your rankings.

The Penguin Update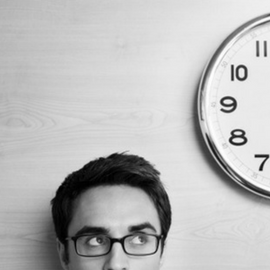 The only constant in the SEO world is change. In fact, each year Google alters its algorithm 500 to 600 times.
Introduced in April 2012, Google's "Penguin" algorithm update cracked down on questionable SEO tactics used to game search engines. Google uses backlinks to determine the authority of a website. In the past, the sheer volume of backlinks could impact a website's rankings. This created an industry – the SEO industry.
Overly ambitious SEO companies sought to acquire hundreds, even thousands, of backlinks – regardless of quality and relevance. Google caught on to the scheme.
Penguin sought to replace the quantity of backlinks with the quality of backlinks. This required webmasters to begin earning links through a variety of strategies (social media, online reviews, getting cited in publications, quality content that others link to on their site, etc.).
Those who did not conform to Penguin's guidelines were left with a penalty that virtually eliminated their online search exposure.
The Panda Update
In February 2011, Google launched an algorithm update known as "Panda." Panda intended to halt websites with poor quality content from working their way into Google's top search results.
Before Panda, webmasters could improve their rankings by publishing hundreds of pages of thin, poor quality content. Doing so was a way to get as many pages indexed by Google. This often translated to a high volume of website visitors.
Well, Google caught on, penalizing webpages that didn't offer valuable content.
Other Algorithm Updates
It is believed that Google considers about 200 different factors when ranking a webpage. In addition to Penguin and Panda, below are some of the key reasons your website could get a ranking demotion:
Keyword-stuffed content
Excessive amount of broken links
Hidden keywords
Unfriendly to mobile devices
Slow page load speed
Blog comment spamming
Links to low authority websites
And on and on…
How to Revive Your Dental Website
There can be several reasons for a Google penalty (or simply a drop in traffic). It's important to audit your site to identify the culprit(s).
Here are some basic solutions to some of the more common SEO blunders:
Mobile-friendliness: While not a penalty, per se, a couple years back Google launched an update that gave favor to mobile-friendly sites. Use this tool to see if your site caters to all types of devices.
Page load speed: A slow-loading website offers a poor user experience. Hence, the reason why Google takes page load speed under consideration. Use this tool to see how your website stacks up.
Broken links: Broken links not only provide a poor user experience, they can confuse search engine crawlers. Use this tool to find any broken links on your site.
Low quality content: Google assumes that an excessive amount of pages with thin content is likely a low quality website. Browse your site, adding in valuable content to pages containing less than 300 words.
Low quality links: If you have a large portfolio of low authority links that are not relevant to the dental field, you're bound to get penalized. You might consider hiring a "link pruning" service to disavow low quality backlinks.
Keyword stuffing: Stuffing the same keyword throughout a single page will likely appear unnatural. It's important to optimize your pages with keywords, but use them sparingly. Avoid using the same keyword more than two or three times on a page.
Poor engagement: There is a common consensus in the SEO community that user engagement can impact rankings. If visitors are landing on your site and quickly clicking the back button, you likely have an engagement problem. Make sure your content is readable and persuasive, and include call-to-action buttons (i.e. meet the doctor, schedule an appointment, etc.) throughout your site to encourage visitor engagement.
Hiring a Dental SEO Company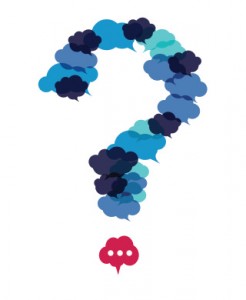 Once you're website is cleaned up, it's important to start fresh with a new SEO strategy. And unless you are well-versed in the latest trends, you might want to hire a dental SEO company.
This shouldn't be a brash decision. After all, it could have been an SEO consultant that got you in trouble in the first place. It's important to meticulously vet your prospective provider. The key is to ask questions.
Before signing an agreement, consider these warning signs:
They're not transparent: Many providers would have you believe that SEO is some form of dark art. While optimizing your site certainly takes a high level of expertise, they should be able to tell you exactly what they are doing to improve your site's search performance.
They're only worried about the short-term: Any sort of "guarantee" on rankings is a glaring red flag. In fact, such guarantees violate Google's terms of service. While there are SEO tactics that can produce short-term results, they could force you to start over – again.
They don't evolve with the trends: If you want Google to reward you, you have to play by their rules. Ask your prospective provider, "What strategies are in line with Google's guidelines today?"
They're not integrated: The only marker for success is the number of new patients your website produces. A fully optimized SEO campaign requires an integrated strategy. Ideally, your website provider manages your website, SEO, content, and other online marketing initiatives.
They ignore the past: If your former provider used dated SEO tactics to game the system, your prospective provider should know about it. Before re-optimizing your site, it's critical that old, low quality links are disavowed, so Google no longer considers them in your backlink profile. Make sure your prospective provider analyzes the integrity of your domain, so they can make adjustments accordingly.

Want to learn more about SEO? Click below to learn how Smile Marketing optimizes dental websites through a comprehensive and integrated strategy.