Running an effective online marketing campaign for a multi-location dental practice presents unique challenges that single-location practices don't face. In this article, we will review one of the most important patient-producing variables: local dental SEO.
Local Dental SEO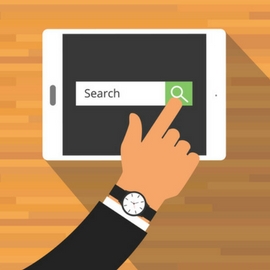 According to BrightLocal's 2016 consumer survey, 95 percent of people have searched for a local business online. In other words, if you want to maintain a steady flow of new patients, you must be findable on Google.
Google offers three modes of visibility on its search engine:
Pay-per-click advertising: The paid listings at the top and bottom of the organic search results.
Google local results: The "three-pack" results that show local Google My Business listings.
Organic search results: The non-paid search results in between the paid ad listings and Google My Business results.
The local "three-pack" results pull from Google My Business listings. Here are a few things to consider when completing your listings:
Practice name: Your business name should be the exact name of your practice. Not the name and the location. Not the name and a few keywords. For all locations, your name should be your name.
Address: Your practice address should be accurate on Google My Business and elsewhere on the Web, including both your website and all other mentions of your practice (directories, Facebook, Yelp, etc.).
Phone number: Your phone number should be a local number that connects patients directly to that particular location. A 1-800 number that directs patients to each of your locations won't work. You'll need separate numbers for each listing.
Completeness: Take time to fill out your profile. While you can get away with just including your basic practice information, it won't do you any favors. Give prospective patients a virtual tour of your practice by including photos and concise, descriptive copy.
Accuracy and Consistency
Citations, which are mentions of your practice information on other websites, can help improve local dental SEO. Google, Yelp, Foursquare, and other listing sites are a few examples. Now, your listings aren't just about accuracy. While today Google is better able to detect inconsistencies, they can still have an impact on local SEO.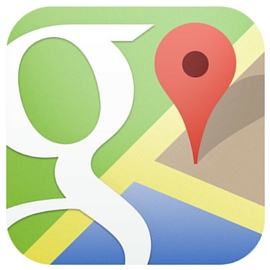 Citations help search engines (more so Yahoo! And Bing) learn about the location of your practice and the type of services you offer. If there are inconsistencies, this can confuse the search engines. Your name, address, and phone number (also known as NAP) should be 100% accurate and consistent.
This is a far greater challenge when you have multiple offices. Say that you have four locations and you want to create five citations. You'll have 20 listings to create (5 citations x 4 locations = 20 total listings).
Spelling, abbreviations, and phone numbers should look exactly the same on Google as they look on Yelp. This is a meticulous process. Say that one of your addresses is 123 Bright Smile Ave., Suite #3. There could be several variations of this address:
123 Bright Smile Ave., Suite #3
123 Bright Smile Avenue, Suite #3
123 Bright Smile Ave., Ste. 3
123 Bright Smile Ave., #3
Look at the addresses displayed on your website, and replicate them on all your citations. If you already have some, it's important to audit your existing citations. Check the NAP information on every site your practice appears to identify inconsistencies. If you do find inconsistencies, you can typically email the website's owner, webmaster, or editor to update your listing.

Things to Keep in Mind
One of the biggest citation marketing challenges for multi-location dentists is change. Did you close an office? Did you move an office? Be sure to have your citations edited or removed.
Here are some common changes that create NAP consistencies:
Name and phone changes: Practice name, doctors' names, and phone number changes will require immediate attention. Similarly, acquiring other practices without updating your listings can cause inconsistency and duplication problems.
New office hours: Due to staff changes or patient workload, you might change a location's office hours. Be sure to update your citations. This is especially important for your Google My Business listing, because users can now sort local businesses by availability.
Closed locations: If you have a location that is underperforming, you might decide to close that office. Be sure to notify the citation websites to have these listings removed.
Moved locations: If you move one of your offices, you should update your listings in a timely manner. And it's not just about SEO. You'd hate for patients to show up to the wrong address.