Social media isn't just about making the occasional Facebook post. It's about being social. It's about building patient community. That's why it's important that someone in your office takes on the responsibility of responding to patient enquiries.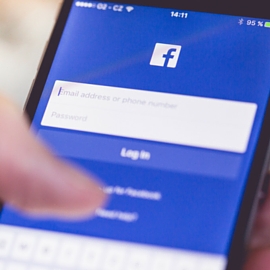 If a patient sees one of your posts, and has a question about your practice, they might send you a Facebook message rather than filling out a contact form on your website.
Maybe you post an interesting fact on maintaining your oral health and a patient realises, "Hey, I better schedule an appointment." They're already on your page so they decide to send you a Facebook message. If you don't have someone monitoring your messages to provide a timely response, they might move on to a competitor.
Be sure that you have notifications enabled when someone sends you a message. If you're not receiving notifications, here's how you can update your settings on Facebook and Twitter:
Facebook: At the top right of your page, click the "Settings" button. Then click on the "Notifications" menu button on the left sidebar and edit which notifications you would like to receive.
Twitter: At the top right of your page, click on your logo and then click "Settings" on the dropdown menu. Click on the "Email Notifications" menu button on the left sidebar and edit which notifications you would like to receive.

SEO Trends That Are Changing Local Search
The SEO world is always changing. Some of these changes are algorithm-related. Others stem from changes in user behaviour.
Below are two of the most relevant search engine trends we observed last month.
1. Personalised Search
Google is learning more about us based on our search behaviours. For a while now, search engines have determined the location of a search to deliver more personalised results. So if someone searches, "dentists" while in Sydney, Google will display dentists in the Sydney area.
Google has increased emphasis on the search history of a user. So if someone visits your website, and enjoys your content (Google calculates this based on how a user engages on your site), you might show up higher when the user performs a future search.
This highlights the importance of having good content and a patient-converting website design.
2. Voice Search
Voice searches are on the rise. In fact, 20 percent of searches on Android devices and Google's mobile app are performed by voice. When you take into account personal assistants like Google Home and Amazon Echo, the percentage is much higher.
Virtual assistants are changing the way people search. They use more natural language that includes longer search queries. This can impact SEO, as it may alter your keyword approach. Rather than focusing only on shorter keyword phrases (i.e. "dentists in Sydney"), you might want to include longer phrases as well (i.e. "find the best dentist in Sydney").
If your content is dated, you might start thinking about a content makeover. Not only are there SEO implications, quality content helps prevent visitors from turning to a competitor.

Roundup: The Latest in Digital Marketing
Any given month, you'll find countless changes in the online marketing world. That's why we are always researching marketing trends to determine how we can best serve our clients in the future.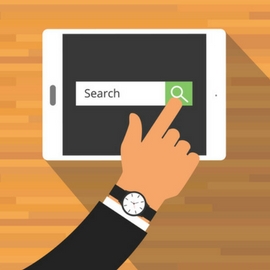 Here is an executive summary of the top four digital marketing updates we noticed in January:
Google Image Search: Google performed a test to embed YouTube videos in Google Image searches. While it's still in the testing phase (and may never be rolled out), in the future you could see your practice videos show up in Google Images.
Email Marketing: A new study reports that email continues to be the fastest-growing channel for marketing ROI and is the largest driver of customer retention and customer acquisition.
Virtual Assistants: According to a new estimate, there are now more than eight million "voice-first devices." These devices include Amazon Echo and Google Home, which allow patients to search for a dentist using only their voice.
Digital Investments: According to a new study on marketing budget allocation, 59.2 percent of businesses say they will increase their digital investments in social media. This is followed by mobile marketing, email marketing, and video production.