We enjoy managing all aspects of our clients' websites, but we have many DIY clients who enjoy updating their sites themselves.
When you have a question or need some help, we want to be right there with you to get it resolved. That's why we are now offering clients the new Live Chat feature. Here are a few things you can get out of the Live Chat service:
Chat with support team members to answer questions about your site
Learn step-by-step how to add new patients as subscribers
Get coaching on how to add, edit, and delete website content
When you login to your dashboard between the hours of 9:30am – 4:30pm EST/AET, you'll now see a chat box that says, "We're Online." Simply type your question into the dialogue box and a support team member will respond promptly.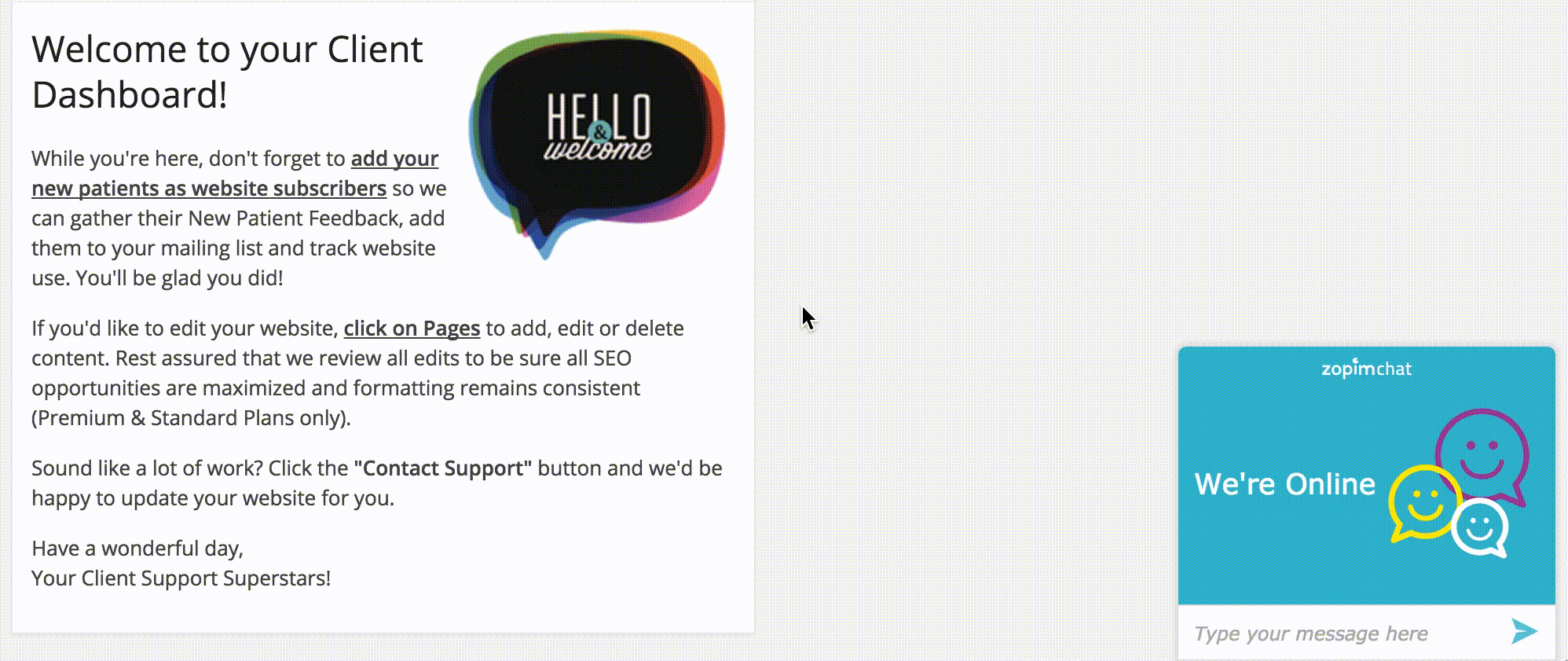 We look forward to chatting with you!