The power of patient feedback online cannot be underestimated. Case in point: 79 percent of consumers trust online reviews as much as they'd trust a personal recommendation.
And here are three more reasons why you should start building a portfolio of five-star Google reviews:
Depending on your jurisdiction, testimonials can be used to market your practice
You'll better understand how your practice is performing
It may improve your website rankings in Google
When acquiring reviews, you must tread carefully, though. Google has a review filter that is notorious for flagging feedback that it deems fake or spammy. This can be frustrating, particularly if the reviews are legitimate observations from your patients. That's why one of the most important things to know is what not to do.

What to Avoid When Soliciting Patient Reviews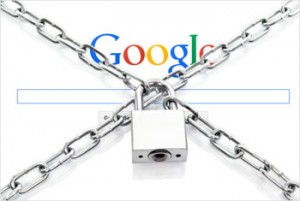 Your online reputation should naturally represent your practice. This means your Google profile should consist only of genuine patient feedback that is provided freely and willingly.
While some of the following practices may be tempting, they are frowned upon by Google, Yelp, and other online review sites. In fact, frowned upon so much that your reviews could be taken down or your account could get terminated altogether.
1. Encouraging non-patients to leave reviews
Having friends, family, or staff members leave reviews of your practice is a violation of Google's terms of service. "Fake glowing testimonies," as the search engine describes them, are not firsthand reviews that organically represent a business. In addition, reviews written by SEO or reputation management companies will likely be taken down and/or get you penalized.
2. Soliciting reviews using an office computer station
Setting up a computer station for patients to leave reviews may seem like a good idea. Sure, you can get genuine feedback this way. But Google sees this as a "forced" practice. And the algorithms will notice. If a flood of reviews is coming from one location, they'll most likely be removed.
3. Offering prizes or contests in exchange for reviews
Google is loud and clear about offering any form of compensation in exchange for reviews:
"Do not offer or accept money or product to write positive reviews about a business, or to write negative reviews about a competitor."
This may seem to be more in the gray area of review solicitation. After all, if a patient isn't happy with your work, they don't have to write a review. But prizes or contests do incentivize positive feedback and so it's best not to take the risk.

Google-Approved Review Strategies
One of the best ways to gain a natural flow of patient reviews is through email marketing. Email practices like new patient surveys not only give you valuable internal information, they're a way to encourage online feedback.
The Smile Marketing New Patient Survey is a technology that does just that. A welcome email and survey is automatically sent to a new patient after they've been added as a subscriber to your website. During the survey, patients will click on an emoticon that best describes their experience with your practice.

At the end of the survey, the patient will have an opportunity to leave a short review. Based on their feedback, the survey technology will encourage happy patients to share their experiences on sites like Google and Facebook.
Be sure that your website also has a clickable icon that leads to your Google profile. That way a patient who is on your site can be directed to your Google profile to leave a review.
Ultimately, the first step to getting positive online reviews is to provide quality care. But being the best dentist in town doesn't necessarily mean you'll have a glowing online reputation. It takes a strategy that is proactive and Google-approved.