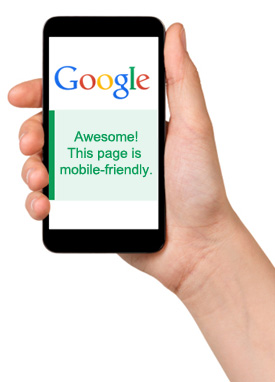 Google recently announced that on April 21, 2015 they will be rolling out an algorithm update that places greater emphasis on mobile-friendly websites.
With the amount of people performing Google searches on their mobile devices increasing at a rapid rate, with no signs of slowing down, Google is going to cater to this audience by filling mobile search results pages with sites made for optimal mobile viewing.
In a Webmaster Central Blog post, Google's official announcement of the change stated that they will be "expanding [their] use of mobile-friendliness as a ranking signal." It will affect searches on mobile devices in all languages worldwide.
This means that if your site is not already mobile-friendly, you have just a couple of weeks to update it or risk a significant drop in your site's rankings on mobile searches. And with a large percentage of Google searches now taking place on mobile devices, the impact on your practice website could be huge.


What Does This Mean for Your Dental Practice Website?
If your dental website is already mobile-friendly/responsive, as all Smile Marketing websites are, then you don't have anything to worry about. If your practice site, however, is a bit older and not mobile-friendly, you need to update it as soon as possible.
You can check your site's mobile-friendly status in your Google Webmaster Tools account, or check a few pages using the Mobile-Friendly Test tool.


What to Do if Your Site Isn't Mobile-Friendly
If you do need to upgrade your site, we suggest a responsive design, which means it adjusts automatically for optimal viewing on any Internet-capable device. This is ideal so that your website will be user-friendly on desktop computers, tablets, and phones. And now it is even clearer that it is ideal for your site's performance in Google searches as well.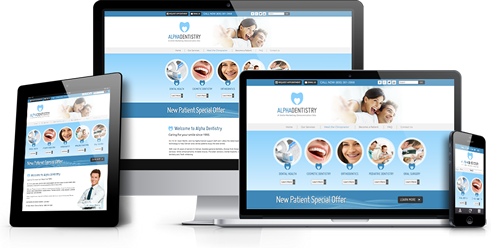 When dentists upgrade to the Smile Marketing website service from an older website, we almost always observe an immediate improvement in traffic and conversion simply because their new website is fully responsive (mobile-friendly). This coming Google change will take this to a whole new level.
Don't get left behind…