When a prospective patient is looking for a dentist in your area, you're nowhere to be found.
You've outsourced your SEO to a third party, only to have your marketing budget ravaged with little or no result.
You've come to a conclusion. SEO is a dark art that only the "elite" can pull off. The problem is, the so-called elite is doing nothing for you.
Before throwing in the towel, understand this: Google is the number-one source of new patients. And how do you get visibility on Google? Unless you pay for it, optimizing your site for search engines is your only option.
So if your dental SEO provider isn't performing, learn below when it might be time to throw them out.

1. They Aren't Transparent
This is common with most SEO providers. You ask them how they'll improve your Google rankings, and they simply say, "We have a process."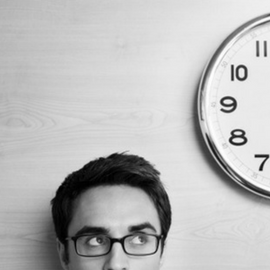 You innocently ask, "So, can you tell me a little bit about that process?"
They respond, "Okay… we have a systematic process of building algorithmically-positive hyperlinks while using the best metacoding practices for optimal SERP display."
You're hit with a combination of confusion and relief. After all, as long as they know what they're doing.
But the reality is jargon can mask ignorance.
While there are a lot of technical aspects of SEO, if your provider gets dodgy when you ask questions (like, "what exactly am I paying you for?"), then they're probably doing something they shouldn't or doing nothing at all.
Sure, you can't expect to know all the intricacies of SEO. That's why you hired someone in the first place. But if that person refuses to at least "dumb it down" for you, there could be something wrong.
2. They Don't Think Long-Term
"You want to be on the first page of Google? No problem. Just give us 30 days!"
Is this how you were pitched on SEO? If so, you're in the same boat as many dentists. You were given an empty promise by a sleazy SEO consultant who has no regard for Google's guidelines, which explicitly say:
No one can guarantee a #1 ranking on Google. Beware of SEOs that claim to guarantee rankings [or] allege a 'special relationship' with Google."
SEO isn't a "get rich quick" scheme. It's a marathon, not a sprint. SEO is a process that can take months to begin producing patient-producing results.
Effective SEO is a science that contains two key ingredients: 1) Optimizing your website for peak performance on the search engines; 2) Having a long-term strategy that includes ongoing SEO activities.
But the long-term focus isn't all bad. Because when your SEO efforts do gain traction, the results are well worth the wait.
3. They Don't Evolve
A good SEO provider doesn't just think about today. They're thinking months and even years in the future. The digital marketing landscape is constantly evolving.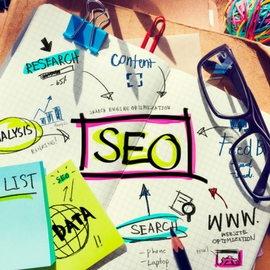 First, any dental SEO professional should be able to answer the question: "What strategies are in line with Google's terms of service today?" It's an important question. Because what was effective in 2008 certainly isn't effective now.
In fact, providers that still subscribe to these years-old tactics have high client turnover. If you're lucky, buying 1,000 spammy backlinks won't give you any success. More likely, Google will flag your website and blacklist you from its search engine.
Unfortunately, dentists come to us with this problem all the time. They previously hired an provider that had an "elaborate" SEO strategy: Automate hundreds of spam blog comments and stuff hundreds of unnatural keywords on every page of their site.
These providers haven't evolved. And they're certainly not looking at what is coming down the pipeline.
SEO guru Danny Sullivan put it well:
"Am I constantly trying to make the algorithm happy?"
4. They Don't Integrate
It doesn't matter how well your SEO is executed, if your website isn't producing new patients, then what's the point? This is often the case with providers that exclusively offer SEO.
After all, rankings are just one piece of the pie. An integrated digital marketing solution is essential to new patient success.
The number one component is your website design, as this is what drives conversion. Is your content unique and persuasive? Does your homepage captivate visitors the moment they land on it? Does your website encourage visitors to learn more about you?
Does it convert digital visitors into reception room patients?
If SEO is the only thing you're focused on, your website is unlikely to produce many new patients. A comprehensive digital strategy is required. One provider that handles your website, your SEO, your content, your paid advertising, your online reputation – the list goes on.
To generate new patients, all your marketing endeavors must be housed under one roof.
Finding a New Dental SEO Provider
If your current SEO provider isn't performing, it might be time to kick them to the curb. Of course, you don't want to make the same mistake next time around, so be sure to vet any prospective provide you are considering.
Here are a few questions to start with:
How many years of experience do you have working with SEO?
What changes will be required to boost my website's new patient performance?
Do you outsource any of your SEO activities or are they all performed in-house?
Another warning sign of a potentially poor SEO provider is if they aren't asking questions. Here are a few good questions to expect:
Have you ever hired an SEO provider?
In which jurisdictions do you want to attract new patients?
What are your new patient goals?
Do you currently run pay-per-click campaigns?
What other digital marketing activities do you undertake?
While extremely important, SEO is only one piece of the online marketing pie. If you're looking to produce more new patients from the Internet, download our popular eBook below.