Content creation and search engine optimization (SEO) used to be separate disciplines. But today, they go hand in hand. Now, it's difficult to practice one effectively without at least some knowledge of the other. Which begs the question: "What is the link between dental SEO and website content?"
Understanding SEO best practices is a great place to start.

White Hat SEO vs. Black Hat SEO
SEO can be broken down into two categories: "black hat" SEO and "white hat" SEO. Black hat SEO is the use of shady tactics to artificially boost the search rankings of a website. It comprises a list of questionable tactics intended to game the system. Such shortcuts can have devastating long-term consequences because they violate the terms of use set by Google and other search platforms, likely resulting in a penalty against your site.
Meanwhile, white hat SEO uses optimization strategies that are geared toward a human audience. In short, the goal is to create an optimal user experience. No tricks. No hidden agendas.
These are approaches that will stand the test of time. As Google's algorithm gets increasingly refined, it can detect artificial means to "game" the system. That's why Google is far more interested in what visitors actually do on your site (time on page, clicks to other pages, etc.) than the black or gray hat techniques described below.
Here are a few examples of each SEO tactic:
Black Hat
Keyword stuffing
Link building on irrelevant and low authority websites
Paying for links
Using invisible text to trick search engines
Blog comment spamming
White Hat
"Just like designing a site for Google rather than people, building links to your site rather than earning them with great content isn't the right way to go about it. Forget link building and think about link earning! Google only loves you when everyone loves you first." – Matt Cutts, former head of the Google Web spam Team

The Essence of Dental SEO is Quality Content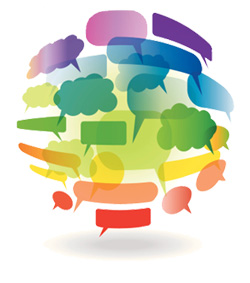 It's no longer good enough to only focus on keywords and quantities of backlinks. Content creation requires creativity. And a good deal of work. Anyone who searches the Internet for information is a "customer" of Google. To satisfy their customers, Google must provide adequate solutions in a quick and efficient manner.
If your website is over-optimized for Google, it's probably not meeting a user's expectations. But if your website consists of quality content – that people find valuable – then you'll likely get bumped higher on the list.
According to a report by Search Metrics, "Websites need to produce more content in order to remain competitive in search." And the "absolute primary focus for content … is quality."
Here are a few highlights from the report:
Relevant content: Content optimization has become a "holistic" discipline. Meaning, Google is better understanding the context of pages, rather than the volume of keywords sprinkled throughout.
Media-enriched content: Content that is enriched by images and video correlates positively with rankings. It's especially critical for social signals, as pages with images get more likes, shares, and tweets.
Reader-friendly content: Content readability is an important factor in how well a website will rank. If visitors dwell on a webpage for a long time, this signals to Google that your content is valuable.
Shareable content: Articles in Google's top-ranked positions generally have a high number of shares, likes, and tweets. This is why it is important to have social sharing buttons on your website.
All of these factors underscore the assertion that quality content is an important, if not the most important, element of dental SEO.

The Importance of Storytelling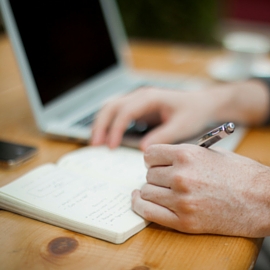 Curating quality content isn't just valuable from an SEO perspective. It's necessary to convert site visitors into patients. Results-oriented content addresses the needs of your ideal patient. Sure, part of SEO and content is to attract more traffic to your site. But the deciding factor is what happens after they land there.
For example, say you specialize in cosmetic dentistry and you're targeting prospective patients who are interested in cosmetic dental services. First, your webpages should provide answers to patient concerns. Then you have to ensure that they'll engage further with your site. If they're not engaged, there is a good chance they'll head back to Google and find one of your competitors.
You engage website visitors through storytelling. They want to know what it's like to be your patient. This requires a story that illustrates who are you, what you do, and how you are different from all the other dentists in their area.
As content marketer Kevin Gibbons observes,
The biggest thing SEO can learn from content marketing, in my opinion is around the importance of storytelling.

It's vital that you get your message across, providing the best experience in the format that resonates with your target audience. SEOs can often be guilty of sticking to the tried and trusted campaigns that have worked in the past, great content marketers realise that it's not about what we think, it's about your audience.
"Quality," of course, can be a subjective term. Ultimately, it's up to the end user to judge. But it can be measured. The on-site behavior of your visitors will reveal how well your story resonates with potential patients. If they're staying on your site for an extended period of time, this is a positive signal. If they navigate from one page to the next, this is also a positive signal.
If they schedule an appointment, this isn't just a signal – your website has achieved its number-one goal.
Key Takeaways
Gear pages and blog posts toward users, not search engines
Include keywords on your pages, but make them relevant
Avoid tricks intended to boost search engine rankings
Think about what makes your practice unique, then make your website stand out from the crowd
White hat methods that emphasize quality content are the key to successful dental SEO. Blogging is a significant part of content marketing. It helps you establish yourself as an authority by providing value to visitors who are looking for dental care.