Graduating from dental school is difficult enough. Putting your education to practice – by building a business from scratch – is an even bigger challenge.
First come the logistical obstacles. Legal documents, where you're going to set up shop, and on and on.
Once you have all that figured out, you must then implement a dental marketing blueprint that attracts new patients and keeps your schedule full.
When building a brand new practice, here are three important factors to consider:

1. Choosing Your Practice Location
There are several variables to consider when choosing your practice location, other than the cost, length of lease, etc.
Before signing a lease, ask yourself if the location is:
In an easily-accessible area with ample parking?
In an area that is congested with too many competitors?
In an area that is visible from the street?
A large enough size with room to expand?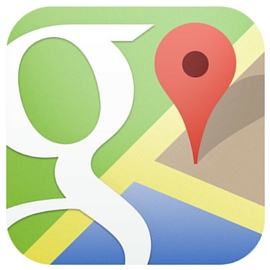 Your digital footprint should play a factor into this decision as well. For instance, it's ideal that you have a "Google-friendly" location. Being on the outer area of a large city, while attempting to draw traffic from an adjacent suburb, can be a difficult and potentially expensive.
Google is the number-one source of new patient traffic, and your location can confuse its algorithm.
The most common instance is when your practice address is near the city limits of Town A, but because of traffic patterns, geography or other factors, most of your patients come from Town B. When attempting to optimise your website for Town B, Google frowns because you're actually located in Town A.
We call this "No Man's Land." It may be called the "world" wide web, but when it comes to local searches Google seems more inclined to observe your city limit sign.
2. Building Your Brand
Think about the brands that are most recognisable to you. Maybe it's the Nike "Swoosh". Or the infamous Apple on the back of a Macbook. While you're not going to acquire this level of notoriety, it's important that your branding is consistent across all marketing channels.
And your logo is just one part of the equation. Your brand is your overall practice image. Before developing your brand, here are a few questions to ask yourself:
Who is your ideal patient?
What are your top specialties?
What kind of team do you plan to build?
What do you want patients to expect when they walk through your doors?
These questions will help guide you toward your practice brand, as you consider things like location signage, your logo, practice décor, and other marketing materials.
Branding is the first step to building a marketing plan. Without it, you don't have anything to build on.
3. Your Digital Presence
Now it's time to start getting new patients. As a new dentist, it can be difficult to maintain a full patient schedule.
So what do you do?
You could buy a radio spot. Or take out a Yellow Page ad.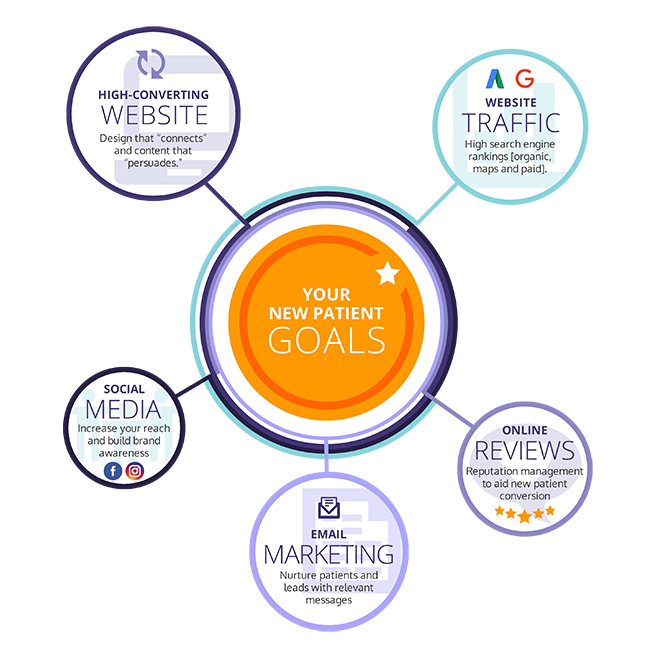 Or you could choose a thriving marketing medium rather than dated channels that are in decline.
Today, the most effective forms of marketing take part on the Internet. Now, digital marketing doesn't just consist of building a website. Or even building a modern-looking website. It's about designing a patient-friendly website that is fed through the top digital channels.
According to our "Five Factor" digital marketing model, these are the most important ingredients to a thriving online presence:
High-converting, mobile-friendly website
Qualified website traffic
Social media marketing
Reputation management
Email marketing
Want to dig deeper into these five factors of digital marketing success? Click here.
Ready to evaluate the competition in your area? Click here for a free evaluation.