The October 2016 PPC Hero Conference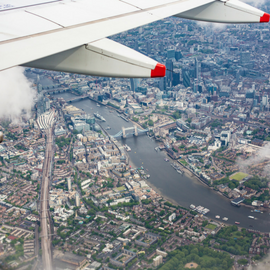 Investing in employee education is an essential part of improving the Smile Marketing website service.
That's why we recently sent Paid Traffic Specialist Lindsay Casey to the October 2016 Hero Conference in London. The world's largest pay-per-click (PPC) conference series, Lindsay gained insight into how to improve our clients' Facebook and Google AdWords campaigns.
Below are a few highlights from the three-day conference:
Improving the relevance and click-through-rates of ads
Creating an engaging landing page experience
Outranking competitors without starting a bidding war
Tying webpages and ad campaigns together for improved patient conversion
The most profound insight Lindsay gained from the conference was how an integrated PPC strategy should work. During one panel, the speaker described the struggle businesses face when outsourcing their website to one provider and their pay-per-click campaign to another.
The panelist noted that most ad campaigns fail because vendors aren't always on the same page – which results in disorganized, and potentially costly, campaigns.
While there are many other PPC developments we are monitoring, we are excited to implement these new strategies to increase patient conversion.

"The most important thing I learned at the Hero Conference was how much opportunity we have to improve our processes and optimize our PPC campaigns for improved patient conversion."

2 Reasons Not to Use Your Personal Email Address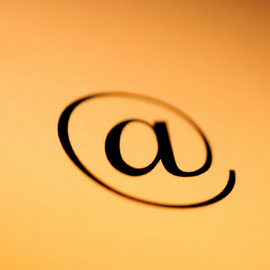 Are you using an email address from a free provider or are you using your branded Smile Marketing email account?
A branded email account matches your website's domain. For instance, rather than having an email address like dentalabc@yahoo.com, it would look something like info@dentalabc.com.
Among others, here are two essential reasons to use a branded email account:
1. Branding
Branding is all about communication. But it's not just about what you say. It's also about how you deliver your message. Branded email accounts improve the perception of your practice.
More than 90 percent of small businesses agree that using branded emails makes them appear more credible. Meanwhile, personal email accounts can show inexperience. And in some prospective patients' eyes, it can be a reflection on your clinical skills.
2. Integration
Free email accounts are not built for mass communication. That's why you might experience technical issues when sending newsletters and other communication. Many providers do not integrate with third-party email marketing services. So if your email address isn't branded, your patients might not receive your emails, as they are unable to bypass the spam filter.
Even worse, if you are using a free email account, you might be missing appointment requests, since many free providers don't integrate with other vendors.

Depending on your plan, contact customer service or your Website Success Manager to set up your branded email address.

The Importance of Your Online Reputation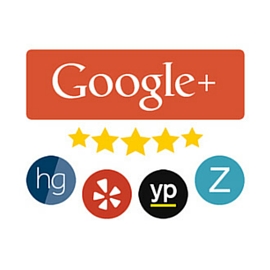 What's the status of your online reputation?
In the real world, it's important to have a good reputation. In the digital world, your reputation is just as important. In fact, when it comes to enticing prospective patients who have never heard of you, your online reputation is even more important.
So how do you improve your online reputation? Reviews.
Bright Local's latest 2016 consumer review survey underscores the importance of online reviews.
Here are some key takeaways from the survey that show how dental patients perceive your practice's online reputation:
74% affirm that positive reviews increase trust
54% will visit the website after reading positive reviews of a business
70% will leave a review if they're asked to do so
58% say that star ratings are most important
90% read fewer than 10 reviews before forming an opinion about a business
And arguably the most revealing statistic… 84 percent of people trust online reviews as much as a referral.
Want to learn how to gain a steady stream of online reviews? Check out these articles from our blog archives: