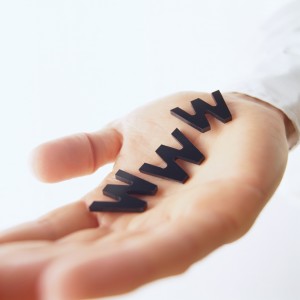 Local search engine optimization (SEO) is essential for ranking well in Google. Why? Because you're looking to appeal to prospective patients who are within driving distance of your office. After all, what good is it to have a website visitor in Memphis, Tennessee when all your practices are in California?
Local search is like the Wild West. You have countless businesses battling over who will get the top spots in search results. But SEO isn't always easy for dental practices with multiple offices. It requires a strategic blueprint – one that should be established from the start.
So, how do you rank locally when you have multiple offices?
You have three options…
Option #1 – Subdomains
A domain name is a lot like a street address. It's what Internet users type into their search bar to find your website (i.e. www.dentalpractice.com). If you are a multi-location dental practice, and you want to rank well locally for each of your offices, your first option is to use subdomains.
In this case, you have one primary domain with subdomains attached to it. They'd look something like this:
www.charlotte.dentalpractice.com
www.raleigh.dentalpractice.com
www.chapelhill.dentalpractice.com
These subdomains would act as their own "landing page." This landing page would include the contact information and other details about that particular location.
Option #2 – Multiple Domains
The second option – the one we generally recommend – is to have separate websites for each of your locations. Whether or not to go this route largely depends on the level of competition in your jurisdiction (population, density of other dentists, etc.).
With multiple domains, each location would have its own website URL. They would look something like this:
www.charlottedentalpractice.com
www.raleighdentalpractice.com
www.chapelhilldentalpractice.com
Each domain should have its own unique content and design. By creating separate websites for each location, you can better leverage your on-page SEO elements. For instance, you could include keywords throughout your web pages that relate to that office (i.e. "dentist in Charlotte, NC").
Keep in mind that "location-specific" content doesn't mean duplicating each website and swapping out a geo-specific keyword here and there. The content on each page should be as unique as possible.
You can personalize your content by describing each dentist's philosophies and personalities on each site. If you have patient testimonials, you can segment the content so that testimonials are featured on their respective site location.
If you have low competition in each of your locations, you might be able to get away with option #3. But if you want to maximize your SEO efforts for each location, it's important to have multiple websites. This will grow your new patient reach and increase foot traffic in all of your locations.
Option #3: Single Domains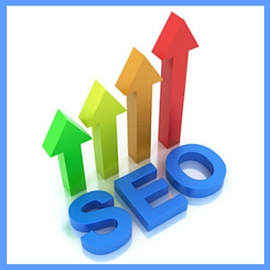 A third strategy for multi-location practices is to simply list all of your locations on a single website domain. This is the most commonly-used option among website owners. But is it the most effective?
Pros
You just need one domain, so logistically it's easier.
You'll likely save some money on hosting fees.
If you have an address change, all you have to do is update location pages on one domain.
Cons
It is more challenging to optimize for local search, because you need unique content for each location.
You have less local control of the patient experience, because you can't fully customize your content to patients in each location.
To optimize SEO and best personalize the user experience, be sure that you understand the level of competition in your area. Depending on your jurisdiction, you might want to resort to option #1 or option #2.

Considering that Google relies on your physical address to determine which site jurisdiction displays, sometimes you have to find a way to overcome this limitation – at least, temporarily. We do so by using Google Ads, which allows us to target patients in your area by using location-based keywords. Learn about our AdWords service below.