Having multiple dental practice locations can be a big responsibility. You're always mindful about the performance of each location.
Are all your offices producing enough new patients? Are some performing better than others?
The thought of closing an underperforming office can be daunting. After all, it took a lot of time and planning to break ground on that new location.
It used to be the case that you could boost a dental office's performance with a yellow page ad. Now, you have to go digital.
Learn how online advertising can attract more new patients and bring equilibrium to your multi-location dental practice.

SEO Vs. PPC Marketing For Dentists
Optimizing your dental website for Google is essential. After all, Google is the number-one source of new patients. But improving your organic rankings can take time. Moreover, being competitive for all of your locations can be challenging.
Resource: Learn about search engine optimization (SEO) best practices for multi-location dentists in a blog from our archives.
Online advertising helps you overcome this obstacle by giving you instant visibility to a precise segment of people – which helps you fill schedule openings in all of your locations.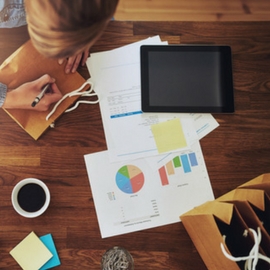 SEO gives you "free" traffic to your website by allowing you to rank organically in the search engines. While SEO is important, pay-per-click (PPC) marketing complements your online marketing strategy with precise control over who visits your website. PPC allows you to set a budget, choose relevant keywords, and write ads customized to a specific geographic area.
Say that you have locations in three Baltimore suburbs (i.e. Elkridge, Ilchester, and Lutherville). Based on the number of patients you serve at each location, you decide on the following PPC budgets:
Elkridge: This location is underperforming, and you are considering closing shop. You create a monthly PPC budget of $500 to attract patients in and around the Elkridge area.
Ilchester: This location is performing well, but you still have schedule openings. You create a monthly budget of $250 targeting those living in and around the Ilchester area.
Lutherville: You have more patients than you can handle, so you leave Lutherville out of your PPC budget.
Differentiating Your Ideal Patients
Demographics, habits, and needs can differ from suburb to suburb. That's why your PPC ads should be used to speak to each local audience with different, targeted messages. Using a generic targeting strategy for each of your locations might fall on deaf ears.
The goal is to connect with your target audience specific to each location. For example:
Do your services vary from one location to another (i.e. you offer orthodontic care only at your Elkridge location).
Do you have more no-insurance patients at a particular location (i.e. you might offer a new patient special campaign at your Ilchester location).
When building your campaigns, pay special attention to where you target your ads. We recommend drawing a radius that targets patients who reside within a few miles of your practice (depending on population density and competition, you might need to expand your radius).
A key benefit of PPC marketing is that you can easily target prospective patients outside the suburb that your office is located. For instance, if there are three suburbs surrounding your Lutherville office that are within a 20-minute commute, you can target people within these neighboring suburbs as well.
Localize Your Keywords and Ads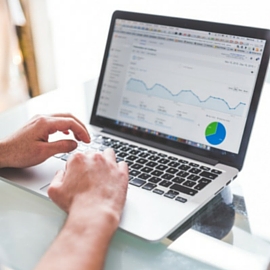 Running a budget-conscious campaign begins with keyword targeting. What's the goal of your keywords?
To reach potential dental patients who reside within commuting distance of your practice.
Say that your Elkridge office specializes in cosmetic dentistry. One of your keywords might be, "cosmetic dentist in Elkridge". Say that you want to target prospective patients in Ilchester who do not have insurance. You might target a keyword such as, "Ilchester dentist no insurance".
No different from the local approach you take to choose keywords, your ad copy should also be localized. For example, here is what your ad might look like for your Ilchester location:
Affordable Dentist in Ilchester, MD
Don't Have Insurance? Customized Payment Plans to
Fit Your Budget. Schedule Your Appointment Today!
Localize Your Landing Pages
So, you've set your budget. You've chosen your keywords. You've written your ads. You're done, right? Hardly. You still have to send people to a landing page on your website.
It's not uncommon for a dentist to link a PPC ad to their homepage. This is a grave mistake. Getting someone to click is one thing. Getting someone to act is another.
Each location should have a unique landing page, customized for that location's audience. Say that you are building a landing page for your Lutherville location. It should include the following elements:
Incorporate local keywords on the page (i.e. Lutherville dentist)
Show a photo of the doctor[s] at your Lutherville location
Tell the story of how your Lutherville office opened
Include a call to action that encourages prospective patients to schedule an appointment
Key Takeaways
While SEO is important, it is a long-term strategy; PPC helps expedite new patient growth
PPC gives you precise control over how and where you target prospective patients
Find the unique aspects of each practice location and incorporate those aspects into your ads
Localize your campaigns by drawing a specific radius around each office location
Your ad copy and landing pages should sync together with similar keywords and content

To get the most out of your PPC campaigns, you must think about what's important to each target user in each location. A cookie cutter approach for all of your locations will have limited success.
Click below to learn how Smile Marketing localizes PPC campaigns for multi-location dental practices.