Orthodontic Website Design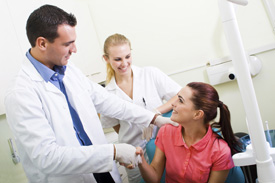 There was a time when only general dentists marketed to patients and dental specialists marketed to the general dentists. Today, however, many general dentists are offering specialist services in-house and referring out less, causing specialists to turn to new patient marketing.
As an orthodontist, it's important to have a solid online presence to support referrals and generate new patients from Internet searches. The foundation of this online presence is a practice website.

It Starts with Design
The first step to creating a new patient generating practice website is to have a beautiful orthodontic website design. The design needs to reflect the personality of your practice, showcase the services you offer, and appeal to your target demographic.
Is your primary focus pediatric orthodontics? That needs to be clear in your design. Prefer treating adult cases? Make that the focus. Use images that reflect your target patient so that is clear from the moment a visitor clicks to your site that you are the right orthodontist for them.
The site also needs to be mobile-friendly. With more than 50% of Internet searches occurring on mobile devices, you can't afford to have a site that isn't phone and tablet friendly.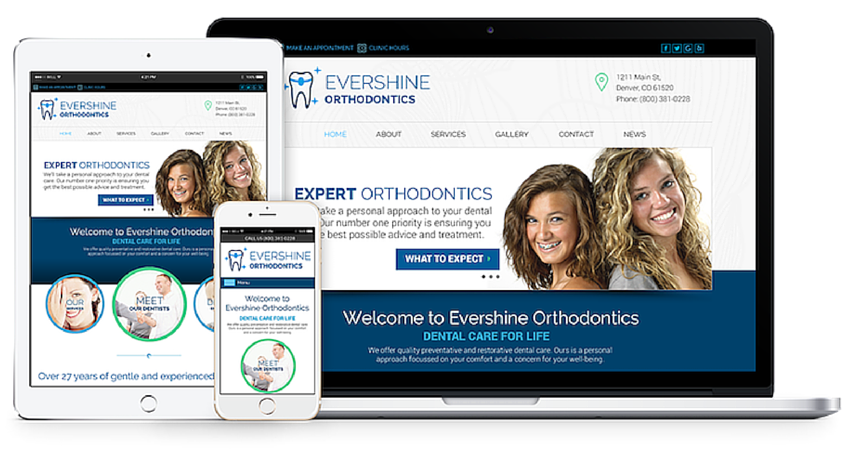 Orthodontic Website Content that Converts
Once a visitor clicks to your site and likes what they see, they will start reading your content. Content is what will ultimately convince a person to call your practice or click the "back" button.
At Smile Marketing, our professional copywriters craft persuasive content from a 45-minute custom content interview. This unique process allows our writers to create content proven to convert, while ensuring your personality and practice philosophy shine through.
SEO for Orthodontists
So you have a beautiful orthodontic website filled with compelling content designed to convert visitors into new patients. When using your website to support referrals, this may be enough. A patient gets your name from their general dentist, types your name into a Google search, and finds your site. Great.
But in order to attract new non-referral patients who are simply searching for an orthodontist in your area, you need Search Engine Optimization (SEO). SEO is an online marketing strategy that optimizes your website to be found in search engines for specific keyword searches.
Effective SEO needs to be implemented from day one of website production. From site load time, to the design, to keyword research and content creation, every aspect needs to be optimized.
This is why it's important to work with a website provider who handles all aspects of your online presence. Coordinating a handful of consultants, each with a different motive, response time, etc. is a false economy. Our integrated approach and commitment to getting new patients frees up the practitioner to do what he or she does best.
New Patient Generating Orthodontic Websites
If it's time to upgrade your orthodontic website design and enhance your SEO to start seeing more new patients, take a look at our three service plans to see which is right for you.