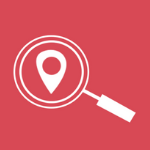 Understanding local search trends is essential. After all, how consumers use the Internet to consume local information determines how visible your practice is to prospective patients.
A new report by Yext revealed interesting findings on local search trends, examining 300,000 business locations from the beginning of 2017 to the end of 2018.
What can we learn from the data?
There are three key factors to extract…
New reviews per business location increased by 87 percent
Whatever the reason, consumers seem more comfortable treating an online business page as the representation of the business itself. And for better or worse, they seem to show little reserve in expressing their opinions there. Hence, the importance of acquiring positive reviews and curbing negative ones.
More consumers took action in search results
Within search results, there was a 20 percent increase in clicks to call, clicks for directions, and clicks to a businesses' website. This underscores the importance of accuracy in your local listings and website information.
Actions on landing pages saw an increase of 30 percent
While phone calls to schedule appointments are still commonplace, consumers, it seems, increasingly want to complete their task — whatever they went searching for — via the webpage itself, without having to pick up the phone.