Using tried and true marketing strategies for your dental practice can be an excellent way to increase new patient leads, stay in the minds of your current patients, and boost referrals.
But as we all know, things are constantly changing, which means your marketing strategies may need to change, too. Long gone are the days of being able to sustain a busy practice on referrals alone, which is why upgrading your marketing strategies is essential for growth.
Take a look below at three common marketing mistakes made by dentists today and see if you're guilty of any of them. If you are, it's time to reconsider your marketing strategy.
#1 – Not having a website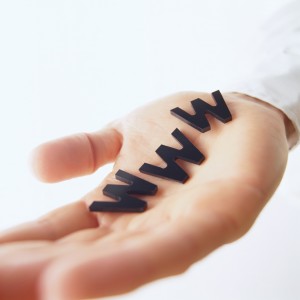 In September 2014, the Internet reached its one billionth website milestone. You heard that correct—one billion people, businesses, and institutions now have their own dedicated website.
As the World Wide Web continues to grow, it's becoming increasingly unheard of for those in the health industry to not have made the leap into cyberspace. Without a website, your dental practice is ignoring the millions of individuals searching for a practice just like yours each day. More so, as Internet searches grow, traditional forms of paper listings, including the phone book, are becoming obsolete.
Do your new patient leads seem to be on the decline? This could be a direct result of not having a website. Beginning with a website is the best place to start before jumping into other online marketing ventures, as it often becomes the hub of other strategies.
#2 – Not monitoring online reputation
If someone wrote something about your practice online, would you want to know? If not, you should. There are a multitude of popular review sites that Internet users are adopting daily in their search for everything from restaurants to dentists, including but not limited to:
Yelp
HealthGrades
Google
Yahoo
City Search
Facebook
Angie's List
To monitor your online reputation, do a Google search of your name and practice. You may be pleasantly surprised with what you find in the form of positive reviews, but if you come across any that are negative, check out a few tips on the best ways to respond to negative reviews online.
Tip: If you come across a website with inaccurate business information, claim the listing to gain the access you need to correct the mistakes.
#3 – Not changing with the times
Like the weather, the world of online marketing is constantly changing, which is why it's important to ask yourself whether or not you're making the necessary adjustments to stay up to date. If you're not asking yourself the following questions, it's time to start!
Are you using social media correctly?
The "it" social media network seems to change by the day. Is your practice on Facebook, Twitter, and Google Plus? These three core outlets have proven longevity as opposed to sites that have come and gone like MySpace or 4Square.
If you have a website, have you been updating your content as needed?
It's great that you took the steps to build a website, but did you know that search engines like to see new and fresh content from time to time? Consider adding a blogroll to your existing site with posts every one to two weeks. And keep your About Us page accurate by updating staff bios as necessary.
Are you measuring the results of your marketing efforts?
Last but certainly not least, measuring the results of your marketing efforts is a must. After all, how will you know what's working well and what isn't if you're not digging into the results to see what is actually producing new patients?
If you don't currently have a way to track where your new patients are coming from, it may be time to look into a web host that can provide this information.