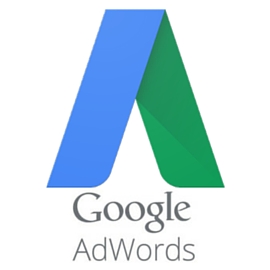 You may be the best dentist in town. But if you're invisible online, prospective patients are bound to choose one of your more digital savvy competitors. With more people than ever researching on the Internet, it's critical that your practice website is visible in Google.
Pay-Per-Click (PPC) advertising gives you instant exposure in Google search results. It's a way to outrank your competitors in the paid areas of Google results while you wait for the long-term benefits of search engine optimization (SEO) to kick in. Or to rank in areas surrounding your jurisdiction. Or to rank for common adjunctive dental services.
Assuming that your campaigns are optimized for success, this gives your practice instant visibility and new patient traffic to your website.

Benefits of PPC for Dentists
Google AdWords is a PPC service that allows you to buy your way to the top of page one. The difference between ranking through SEO and "ranking" with PPC is that with PPC you are paying to appear in the "Ad" section of the results page.
If you have a website that is years behind your competitors, it can be difficult to rank organically. A website with a lengthy track record is going to have a big advantage. That's where AdWords can help. An optimized campaign can jumpstart a brand new website while you're waiting to gain organic search authority.
There are several factors that go into whether you'll show up for a particular search term – the amount you're willing to spend on a given keyword and the quality of your ad in comparison to competing ads.
The only time you pay is when someone clicks on your ad. A key benefit of PPC for dentists is that you can attract prospective patients to your site quickly. The minute you activate your campaigns, you tap into an eager, information-seeking audience who is actively searching for services like yours.
Fact: Businesses accrue an average of $2 in revenue for every $1 they spend on Google AdWords.
Here are three additional benefits of dental PPC marketing:

1. Brand Recognition
Search marketing is about capturing the best "real estate" on the search engines. The higher you rank, the more visibility your practice gains. Having your ads appear within search results is great for building recognition. After all, the more prospective patients see your practice name, the more aware they'll be when seeking out a new dentist.
Even if users don't click on your ad, seeing your name at the top of the results will make an impression. AdWords is even beneficial when you're already ranking high in the organic listings, because it gives your practice name twice the visibility.
2. Testing Capabilities
PPC offers low-risk testing for the keywords you want to target. The second you launch your campaigns, you get instant data on how well they are performing. You can see how much you are paying per click, how well your ads are converting, and much more. With this data, you can ensure that your ads are operating at optimal levels.
For example, you could see that you are paying $14.25 per click for the keyword "dentist in Raleigh NC" and only $3.80 for the keyword "periodontal treatment Raleigh NC." You could also see how well Google scores the quality of your ads on a scale of one to ten.
3. New Patients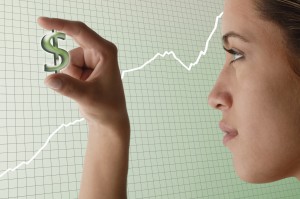 Optimizing your website for Google so that it will rank well organically takes time. Meanwhile, PPC can be launched quickly and provide instant results. You have a high level of control when building your campaigns. Thanks to very specific targeting options, PPC allows you to hone in on "patient-ready" visitors. You're able to get qualified website visitors who are searching for your services.
In addition, few dentists consider online search engines when choosing a practice location. Factors such as parking, monthly rent, and population density often take center stage. But ignoring search engines can dramatically impact the ranking of your site and the results it produces. This is what we call the "No Man's Land Factor."
Dentists often get stuck in No Man's Land when their office address is on the furthest edge of a large city, but draws most of their patients from a smaller neighboring suburb. With PPC, the dentist can target jurisdictions to attract patients residing in specific areas.
Fact: Internet advertising makes up nearly a quarter of the entire ad market.
How to Get Started With Dental PPC Advertising
The competition for search engine visibility is fierce. PPC advertising helps level the playing field for practice websites that have yet to gain much authority in Google. It puts you in the driver's seat (more so than other traditional forms of advertising). And when done right, the results can be exceptional.
If you plan on running your campaigns on your own, it's important to understand how to manage them successfully. Many do-it-yourselfers tend to spend more per click than necessary. Optimizing campaigns on a continual basis takes a considerable amount of time, discipline, and patience. If you don't know what you're doing, you could run through your budget quickly, without much result.
Consider these five critical mistakes that can kill your PPC campaigns:
Poor ad text that hurts your clickthrough rate
Ads that aren't relevant to your landing page and the keywords you're targeting
Not testing and optimizing your campaigns on a regular basis
Missing a call to action in the content of your ads (i.e. "Schedule an appointment")
Geographic settings that target patients too far outside of your jurisdiction

Hiring a PPC Management Agency
If you're running ads for the first time, it's important to step back and reflect on your expectations. You can't lead a major growth initiative drawing only a handful of searches each month. Nor will you get qualified clicks when targeting a broad set of keywords.
This is why PPC management is a great marketing initiative to delegate to a specialist. Paid search is a fast moving field, so keeping up with campaigns on a regular basis and all the developments in the market environment can be very demanding. This is why it's important to vet the prospective provider you are considering.
Finding the right provider to manage your PPC campaigns is quite similar to making an internal hire. You'll want to ask a series of questions to help you better determine their competencies. One question to ask is whether they have the ability to sync your PPC campaigns with your other online initiatives. Your website, content, SEO, and your PPC campaigns should all work in harmony.
The synergy between your website and PPC ads cannot be understated. But this synergy is often compromised when an outside PPC consultant is trying to collaborate with your website provider. Meanwhile, an integrated service connects your ads with all your online efforts to improve patient conversion after a visitor clicks on your ad.
Transparency is also essential. Your PPC provider should be able to validate their work by showing you that your ad budget is actually converting new patients. Make sure there's a well-reasoned backing for any promises of results you will receive. In fact, be wary of any overly ambitious guarantees.
When your time is already at a premium, finding a PPC company that proves their work will make a world of difference.

Still have questions about how PPC can benefit your practice? Learn more about how Google AdWords can fill your patient schedule openings by clicking below.