When it comes to marketing your dental practice online, there is much more to it than having a great website. While a dental website is necessary, it is just one component of creating a successful online marketing plan.
The infographic below details the top 5 components necessary to optimize your presence on the Internet and maximize the amount of new patients who find you online:
Practice Website
Social Media
Reputation Management
Email Marketing
SEO (Search Engine Optimization)
If you're ready to step up your practice's Internet marketing game, take a look at the infographic below, and contact us here at Smile Marketing if you have any questions!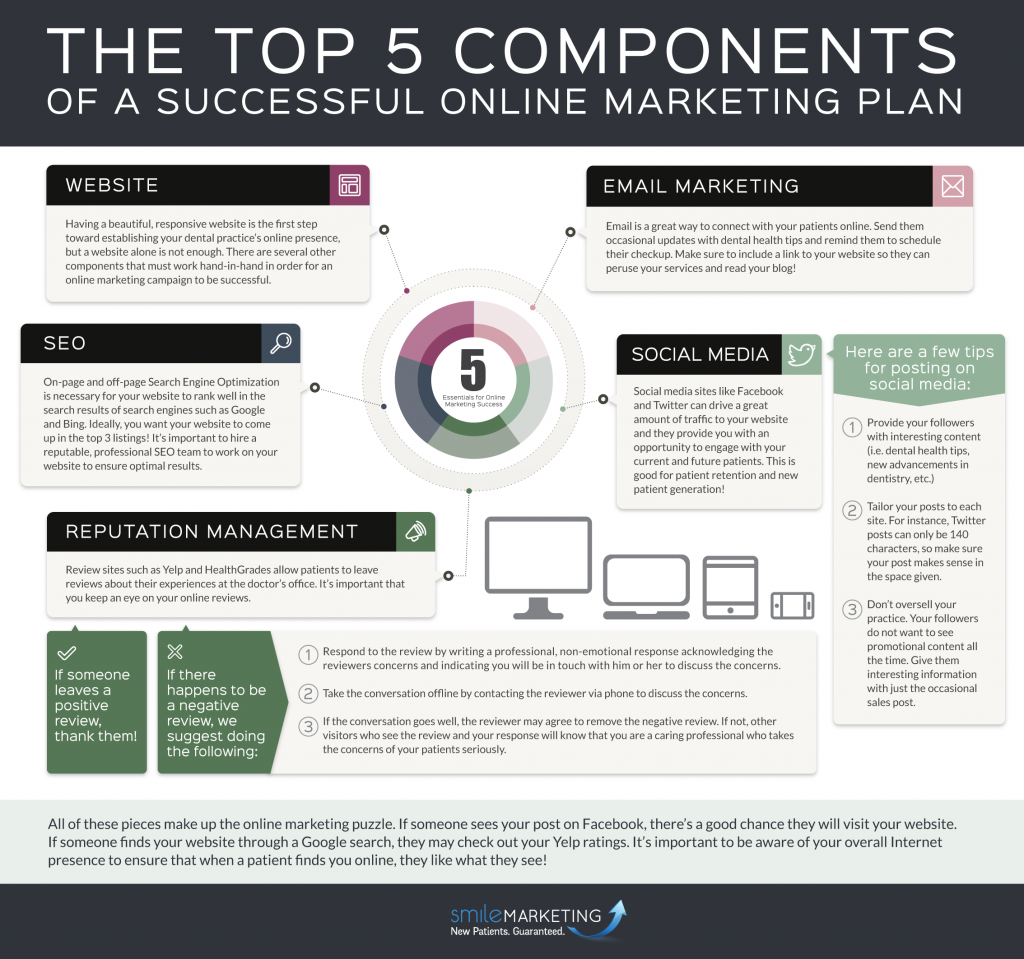 Embed This Infographic on Your Site: