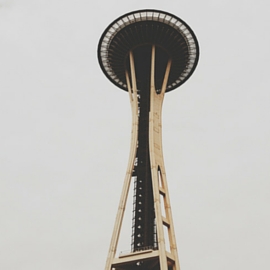 Taking place in Seattle, WA, the theme of the Smile Marketing annual 2016 conference was Teamwork & Collaboration. During the conference, leaders from each department shared an overview of their team, giving staff members a big picture concept of the company.
This provided an opportunity for departments to better collaborate. We discussed responsibilities, goals, upcoming changes, and tossed around ideas for how to face new challenges.
Among the challenges we face are increases in competition and the constantly evolving demands of Google. It is essential that we tackle these SEO challenges and effectively compete against the rising number of practice websites on the Internet. In doing so, we can maintain (and even improve) visibility for your site.
One of the conference highlights was a presentation on website conversion, which describes how a website visitor becomes a new patient. Identifying the journey a site visitor takes as they navigate a website, team members were able to see exactly how new patients are converted.
Here are two key questions we address when building a patient-generating website:
Is this the right dentist for me? The goal of a practice website is to answer this question for the prospective patient. We looked at design, navigation, and content to see how we can best improve new patient conversion. We concluded that everything must be measured against this question to see how we are catering to our client's ideal patients.
Is the website passing the "squint test?" The purpose of the squint test is to get a high-level view of the visual hierarchy of the website design. By distorting our vision, we can see which elements on a page stand out, and which ones are confusing the eye.
This year's conference was an inspirational time for everyone. It was a time for us to build up our team, help us grow together as a company, and learn how to better serve you!