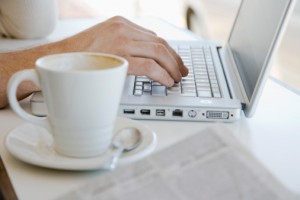 An essential part of your online dental marketing strategy is generating a powerful email marketing plan. Crafting a sound email marketing strategy is an excellent way to engage existing patients while building referrals for prospective patients who have yet to hear about your practice.
That being said, it can be a big responsibility. It's easy to draft an email, polish off each sentence, and hit the send button with a sigh of relief. But if the responses aren't quite what you'd anticipated, there may be a disconnect in your strategy.
To alleviate any potential flaws in your campaigns, follow these 10 email marketing tips for your dental practice.
Best Practices For Your Online Dental Marketing Emails
1. Brand your emails
All your email campaigns should align with your brand's overall look and feel. For instance, keep your branding consistent across all marketing channels by including your logo and colors in the header.
2. Keep it consistent
When running an email marketing campaign you want to be consistent in your efforts. For instance, if you implement a monthly newsletter, be sure to avoid large gaps in the timing of when your newsletter is published. Stick to a regular schedule.
3. Think about mobile
If your emails aren't mobile-optimized, your clickthrough rates (the amount of people who click on the links in your email) are undoubtedly going to suffer. In an age when over 60% of people own a smartphone, it's critical that your email marketing campaigns cater to all types of devices.
4. Make it shareable
Your dental practice newsletter should be easy for patients to share with their friends. And by posting to your social media accounts, you'll encourage your followers to share it there, too.
5. Understand spam guidelines
Keep your email marketing efforts in line with the CAN-SPAM act by using best practices when developing your mailing list and launching your campaigns.

6. Be educational
Provide value to your readers by offering tips and insights on how to maintain oral health. Then be sure to include an impeccably clear call to action that will lead them to your website.
7. Make it visual
As attention spans become shorter and shorter, it is important to format your newsletter properly with at least one eye-catching photograph.
8. Keep it focused
While you want to deliver value to your readers, don't flood them with too much information. By providing a focused message, you'll keep your readers engaged while encouraging them to choose you for all their oral health needs.

9. Avoid deliverability issues
Utilize proven email marketing software (with opt-out features) to ensure that your newsletters are heading to your patients' inboxes rather than their spam
10. Offer compelling subject lines
The subject line is your first impression. Write compelling subject lines to compete effectively with the countless other emails people receive every day.

Keep Your Email Readers Engaged
Drafting an impactful dental email marketing campaign can be intimidating at first. After all, it's more than just writing and clicking the "send" button. The ultimate goal is to get your email campaigns opened, read, clicked – and, ultimately, "converted" into visits to your dental office.
Delivering insightful information to patients in a strategic manner helps to promote brand awareness and trigger referrals – while keeping your brand top of mind throughout the year.