Smile Marketing is Delighted to Announce its New Collaboration with SuperCare
Introducing SuperCare
SuperCare was established in 2013 with the specific goal of helping everyday Australians to eliminate the stress associated with paying for expensive, yet essential, dental treatments.
SuperCare specialises in the preparation and facilitation of early release of superannuation applications via the Government operated Compassionate Release of Superannuation (CRS) Program. Since inception, SuperCare has supported many thousands of Patients across Australia to access dental services that may have, otherwise, been overlooked or unaffordable. SuperCare was the first and remains the only company to offer such a premium service in a safe, secure and timely manner.
Many Australians are not aware that they have another option when it comes to paying for dental procedures. Getting access to your Superannuation to cover your dental treatments might sound overwhelming, but with SuperCare, it can be seamless and simple.

How SuperCare Works
Compassionate Release of Superannuation (CRS) was designed to help you get the dental treatment you need, without unnecessary financial burden.
And the best part? It's paid for by savings that already belong to you!
Requesting an early release of superannuation for dental treatment can provide instant financial relief.
SuperCare understands the stress that can go along with applying for early access to superannuation to pay for essential procedures. That's why our service is guaranteed to get the application approved, or the patient pays nothing.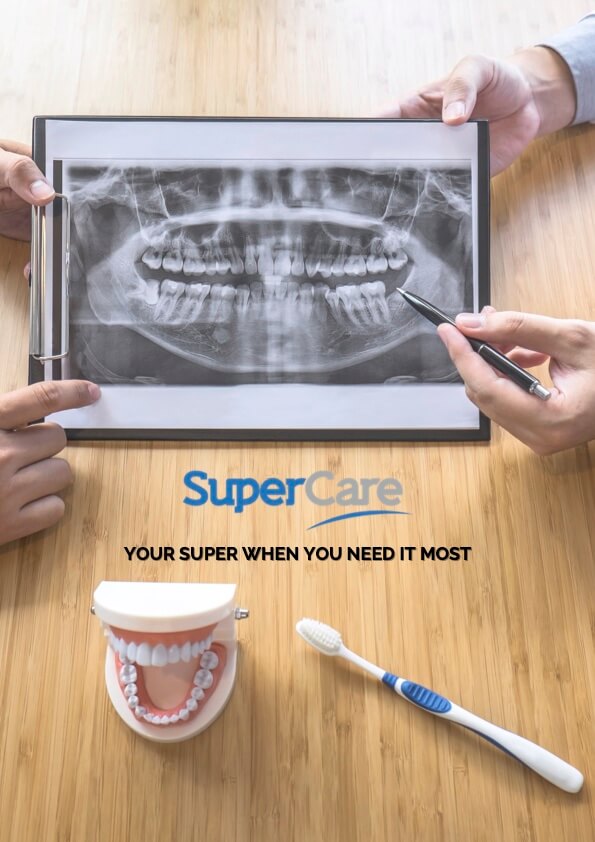 Some of the Main Clinic Benefits of Utilising the SuperCare Payment Option include:
SuperCare operates on a 'no approval no fee' basis. This means that the Patients will never be 'out of pocket', even in the unlikely event that their CRS Application is unsuccessful.
All applications are assessed under and fully comply with the Superannuation Industry rules & regulations.
SuperCare provides a streamlined CRS Application process, liaises with all third parties and case manages each Application to ensure funds are released expeditiously.
SuperCare works closely with the governing assessment authority, the ATO, to facilitate the prompt approval of each Application.
SuperCare offers clinics a direct 'Patient Referral Portal' to enable prompt contact for patients wishing to use the SuperCare Payment Option.
Clinics have access to a 'SuperCare Clinic Portal' to allow them to track their referrals, current applications and approved patients with revenue figures in real time.
SuperCare provides marketing with enhanced SEO benefits and clinic promotion.
Some of the Main Patient Benefits of the SuperCare Payment Option include:
Provides complete funding for essential dental care.
Can offer funds to yourself, your partner, spouse or dependant child.
No credit checks because you are accessing your own savings.
Provides funds for treatment in private clinics and avoid long waiting time of public hospitals.
You do not accrue large debts, which can take years to pay back.
Lump sum approval, released to cover the entire treatment plan.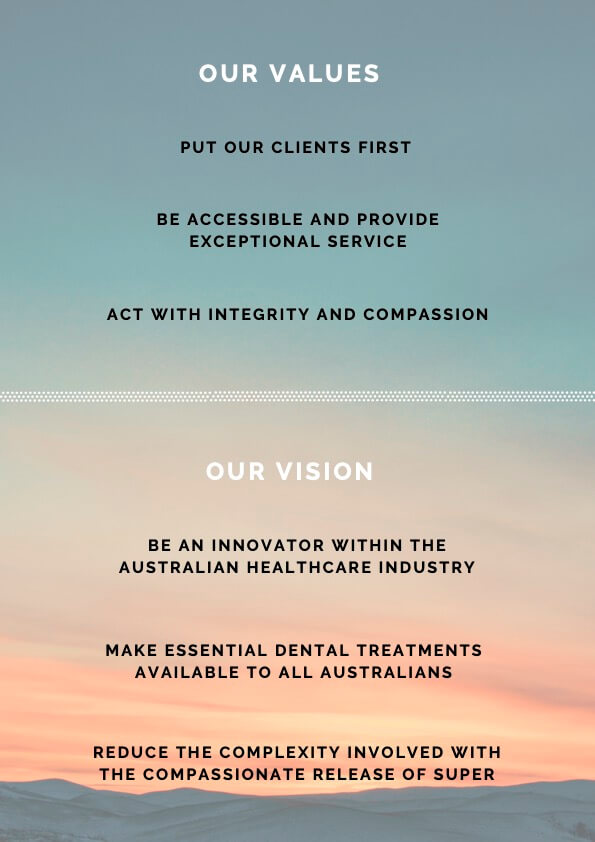 SuperCare Can help your clinic!
We have been known to increase annual clinic revenue from $500,000.00 upwards of $3,600,000.00. SuperCare has become a 'preferred' payment option for many of our higher revenue clinics. We can assist you in achieving similar results – whether your goal is to have the SuperCare Payment Option available to patient's (alongside your other finance options) or to market it as a dedicated clinic revenue stream. We are here to assist your patient to enable them to get the treatment they want, not just the treatment they can afford – whilst assisting your clinic's growth.
Sign Up Today
Help your patients afford the care they need. Fill out the general dental inquiry form to get started.