Dental Dreams Realized: Dr. Aggie's Success with Smile Marketing

Dreaming big for your new dental practice? You're not alone. The road can be packed with uncertainties, but with the right partner,
success
is more than achievable.
Meet Dr. Aggie of Hart Dental, who teamed up with Smile Marketing even before her clinic had an address.
The results speak for themselves:
Ranking top 3 within 12 months
43% growth in organic traffic from 2021-2023
Quadrupled practitioners from two to eight
Let's dive into Dr. Aggie's story to see her journey from dream to reality and how Smile Marketing helped her get there…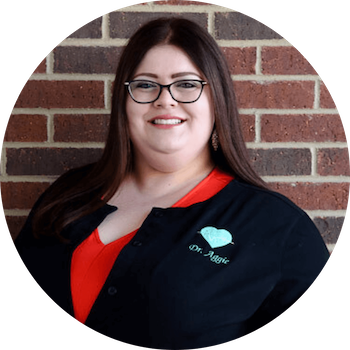 Picking the Perfect Spot
Dr. Aggie's journey with Smile Marketing started in 2018, when she was still searching for a clinic location in Illinois.
"It was way before I opened my office, I found Smile Marketing through Google. They were the only company that responded and offered free demographic research," she explained.
Location is key, and Dr. Aggie benefited from Smile Marketing's experience and
free
data-driven insights to help her pick the best location for her practice.
After all the free initial support she received, it was an easy choice to bring her website business to Smile Marketing. She signed up for the Premium plan that included logo design, professional photography, SEO, and a dedicated Digital Marketing Specialist to provide ongoing digital marketing strategy.
"Everyone at Smile Marketing was so friendly and the service has been great ever since. As a dentist, you're always bending over backwards for your patients. You don't always get that level of service from your vendors, but Smile Marketing has always come through for me."

Building the Website was a Breeze
Dr. Aggie was also impressed with how easy it was to build her website with Smile Marketing, and particularly enjoyed the content process.
"The production process was easy. Smile Marketing recorded what I said and wrote the content. They made adjustments based on my feedback. It felt friendly and fun!" she said.

Results So Great, She Had to Hire More Dentists!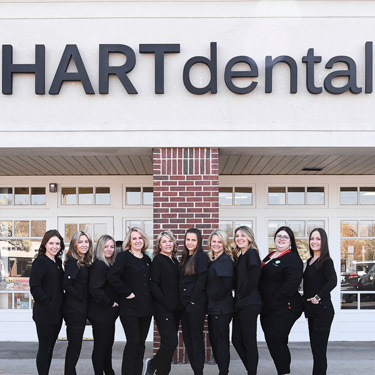 Dr. Aggie officially opened Hart Dental at the end of 2018. Just a few months later, new patients were coming in who found her website on Google. Her website was already surpassing the competition in the search results, making its way to the top half of page one – no small feat for a brand new practice with a brand new domain! It was ranking in the top three for the most competitive keywords within a year.
As the months went on, and Hart Dental thrived, maintaining the website was as easy as building it.
"After the website launched and we started to grow, it was super easy to make changes. My Digital Marketing Specialist would give me great advice and feedback based on my requests to make sure that my website stays in compliance with best practices," said Dr. Aggie.
Hart Dental's digital growth has continued with the practice's organic website traffic increasing 48% from 2021 to 2023 with no signs of slowing down!
Today, 5 years in, Dr. Aggie's office isn't just maintaining; Hart Dental is continuing to expand. Her practice has already grown from two practitioners to eight!
She's excited to start her free Premium website makeover (a perk included every 3 years for Premium and Ultimate clients) when her practice remodel is completed soon. Now that's the kind of practice growth we love to see!
Ready for Your Own Success Story?
Want a digital partner that champions your vision?
Book a free, no-strings-attached Discovery Call now and let's shape your success story!