We are pleased to announce some exciting improvements to your website's analytics reporting. In addition to having access to more reporting data, you will now easily be able to monitor your website performance from the dashboard.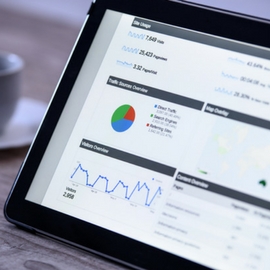 To access your analytics, simply log into your dashboard and click on the new tab on the side menu bar called "SEO Report".
Unlike previous reporting, your analytics will be available to view on a daily basis. You will also be able to filter dates to review the analytics for specific time periods.
With this update you will get a more comprehensive picture of how your online performance is performing. In other words, you will have the same information as before, but more.
Among the analytics you'll have access to are:
Reviews & ratings
Google My Business statistics
Social media statistics (If applicable)
Website analytics: Visitor traffic, user behaviours, traffic sources, searches, referrals, and goal conversions.
You will receive an email each month reminding you to log into your dashboard to review your website's performance.
If you have any questions about these changes, please contact support or your Digital Marketing Specialist.