AdWords and Facebook Ads Setup Process
It typically takes a Smile Marketing paid traffic specialist 6 to 10 hours to setup your Google AdWords and Facebook Ad campaigns. Below you will find the five essential stages to launch a patient-generating PPC campaign that produces a high return on your investment.

Step 1: Client Interview
In order to develop a strategy that best reflects your new patient goals, we first request a one-on-one interview. It's important for us to understand your objectives and practice information, before initiating the setup process.
During this interview we will ask a number of questions, such as:
What is the value of a new patient to you?
What is your benchmark for success?
Do you offer a free consultation or a new patient special?
Do you offer same-day appointments?
Which jurisdictions are you hoping to attract patients from?

Step 2: Keyword Research
It's important to have all the research conducted before setting up a PPC campaign. This includes reviewing notes from the initial interview and rolling those answers into a patient-producing PPC strategy.
Keywords and search volume are two key factors in this research. Understanding your ideal new patient is critical to the keyword research process. Here are some of the top objectives in our analysis:
Identify location-specific keywords that will attract prospective patients within commuting distance of your practice.
Determine the most relevant keywords that target high profit patients (cosmetic, ortho, implants, etc.).
Increase patient-ready leads by filtering out keywords that don't cater to your ideal patient.

Step 3: Website Analysis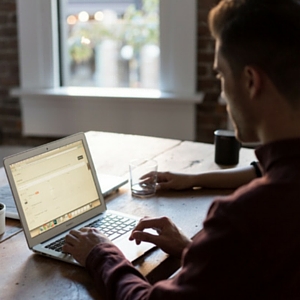 The next phase in the setup process is an on-page website review where we look at conversion opportunities and make the necessary updates.
In this process, we revamp your contact us page and create landing pages that are specifically designed for your PPC campaign. Additionally, we review search engine optimisation opportunities for the homepage and all landing pages.
The landing page is a crucial part of the campaign setup process, for two main reasons:
Improves quality score: Quality score is used to determine placement and the cost per click of an ad. Landing pages that are customised to a campaign's ad copy and keywords increase ad budget efficiencies.
Improves visitor conversion: The number-one mistake most PPC advertisers make is they direct ads to their homepage. This requires prospective patients to hunt for the information they really want, causing unnecessary friction that limits patient conversion.
Once a user clicks on an ad, they must be taken to a landing page that matches their query, where they can quickly find all the information they need.

Step 4: Campaign Setup
The final phase is actually creating the PPC campaigns. We start with creating a new AdWords or Facebook Ads account or gaining access to your existing account. Once the account is setup, we start building the campaigns.
This involves the following activities:
Create ad groups
Create campaigns
Create conversion goals
Add location targeting
Add demographic targeting
Add keywords
Add negative keywords
Add ad extensions
Write ad copy

Step 5: Launch
After the research and campaign setup is complete, we will activate your campaigns. The moment we launch, you can gain an instant stream of new patient leads.
We will then continually monitor new patient performance and make the necessary adjustments to ensure consistently high ROI.

Smile Marketing AdWords Management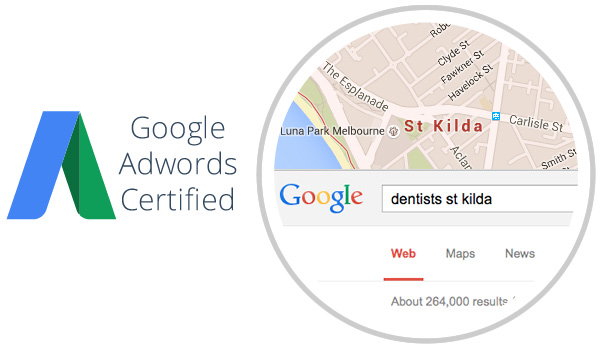 Smile Marketing is an accredited Google Partner. And our team of Certified Google AdWords Specialists are standing by, ready to create and manage your AdWords campaigns.
One-time Setup Fee: $495
Daily Google Budget: $50 minimum
Monthly Service Fee: 20% (of your Google budget, $195/mo minimum)