Communicating with Your Patients
During COVID-19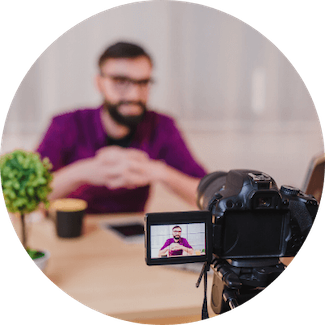 We at Smile Marketing want to support your communication efforts during these times of uncertainty. Here are some best practices for patient communications in the course of the COVID-19 pandemic.
If you have questions or concerns, please reach out to us. We're here to support you.
WHAT DO YOU NEED TO COMMUNICATE?
There's no way around it, a global pandemic is stressful. Now, more than ever, it's crucial to let your patients know what you're doing to help them. Let them know of any increased safety and cleanliness measures you're taking, if you're closed temporarily, or what your current hours are.


BE CONCISE
People are receiving a lot of emails and information right now, so be sure your communications get right to the heart of what you have to share. Short and sweet is a good rule-of-thumb.

SHARE WHAT YOU'RE DOING
Communicate what your practice is doing to minimize the impact of the situation. Be transparent and direct. Are you donating equipment to local hospitals? Open for emergency cases?

SPEAK TO WHAT YOU KNOW
Unfortunately, there is a lot of misinformation out there. Help your community by contributing valid, helpful information. Stick to your area of expertise and offer advice on how your patients can maintain optimal health in the face of this rapidly-spreading virus.

BE EMPATHETIC
This is a stressful time for everyone and that will inform the way you shape your communications. Your patience and reassurance will be a source of calm in the storm for those who are scared. We're all in this together.

BE SOCIAL
Share positive or inspiring stories that give your audience hope during these trying times. Support other local businesses by sharing their posts. Step in front of the camera to share tips via video. We've come up with a week's worth of video topic ideas you can use. Click here to download the corresponding social media graphics and start filming.

BE AVAILABLE
Let your patients know how they can reach you. Are you still offering emergency appointments? How about video appointments for those with tooth pain or other questions? Update your hours and information as needed on your website and share them regularly on social media. Be present.

STAY INFORMED
Keep up with the latest news – both globally and locally – so your patient communications are as informed as possible.
FOLLOW US ON FACEBOOK
We're sharing tips and suggestions on our Facebook page daily to help you navigate this time. We're also sharing timely graphics you can post to your own page.