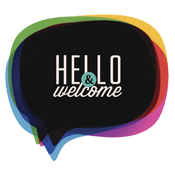 SmileMarketing Client Support
Hello! Our passion is websites. We love technology and helping people make the most of their internet presence. If you are less than tech-savvy – you've come to the right place! On the flip side, if you are a do-it-yourselfer – we're here to help you take it to the next level! Below is a description of the support included with your SmileMarketing website service:
Upon request, we'll…
make website edits such as adding pages, text changes, adding images and videos.
answer questions about email, social media and more.
do one-on-one website dashboard demos.
show you how to add website subscribers.
review your website performance and provide feedback and ideas.*
Behind-the-scenes, we'll…
monitor comments that get posted on your SmileMarketing blog.*
review your website edits to correct formatting or optimize the page for SEO.*
review positive new patient testimonials and add them to your website.*
keep up with the latest SEO and conversion studies and trends.*

How to Reach Us
Monday – Friday, 9am – 5pm EST/AEDT
Call Us!
US & Canada: (800) 381-0228, press 0
UK & Ireland: 020 3318 0852, press 0
AUS/NZ: 1300 446 771, press 0
Email us at support@smilemarketing.com.
Click the orange "Contact Support" button in your website dashboard.