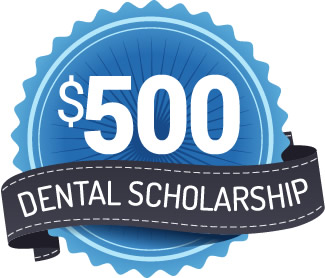 Twice a year, we host a dental scholarship competition that invites dental students currently enrolled in higher education courses to submit a 500-word essay that answered the following question: What role do you believe the Internet will play in your dental career?
After closely reviewing all entries, a panel of dental marketing specialists selected Karl Tajeddini as our new scholarship winner! Congratulations, Karl, on your dental scholarship. We'd also like to give a big 'thank you' to all who submitted essays.
Check out the winning essay below.

A dental student's response to the question, "What role do you believe the Internet will play in your dental career?"
"Mmm, three stars…I think I better find a place with a higher rating." As consumers in a world where information is readily available at the click of a button, we are turning to the internet to help us make everyday decisions—where to have lunch, where to get a haircut, and even where to find a good dentist. Business owners back in the old days generated business by having a good reputation and hoped it would spread by word of mouth. Today, this is still true except word of mouth is now replaced by sites like Google and Yelp. This has opened a whole new world in the dental field. It has allowed dentists to target potential patients, form connections, and establish credibility all before a patient has even been scheduled for an appointment.
Take a pediatric dental clinic for example. Marketing strategies must be geared toward parents and children alike. Part of this strategy may be an active presence on social media networks such as Facebook or Instagram. This allows consumers to look up a dentist using a system they are comfortable with, see pictures of the office, learn about local events, and most importantly read reviews left by other patrons. Likewise, such a presence can help form a connection with a child patient as they can begin to acclimate themselves to the office, its environment, and begin to form a positive outlook when visiting the dentist.
The internet allows dentists to form a connection with their patients. Through their website and social media accounts, they can educate their patients on their philosophy and goals by having information readily accessible. For example, they can provide information about a typical office visit, which can begin the process of putting anxious patients at ease. They can also have patient documents available for download to expedite an office visit. The use of the internet allows for an immediate connection to be made between the dentist and the patient. Strategic use of the internet in a dental practice will also demonstrate the businesses' commitment to proactive practices while also focusing on efficiency and effectiveness.
Finally, the internet allows a practice to establish credibility at a rapid pace by encouraging patients to leave a review of their experience on various review sites. Credibility is a cornerstone of dentistry and used to take a lifetime to build. Through the internet, potential patients are able to access and read about a patients' experience without having to know them. This can grow a clinics' business exponentially by encouraging patients to evaluate the services they received which will, in turn, lead to new patients.
All in all the internet is catapulting the dental field into a world where patients need immediate access to information, where clinics must focus not only on the services they provide but also the experiences they can offer. If dentists aspire to succeed they must embrace the internet and acknowledge its power to improve their ability to connect with patients.