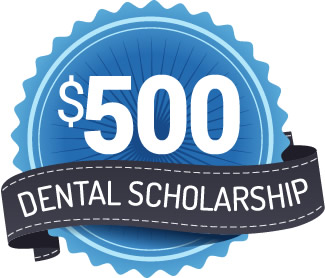 Early this year, we announced our dental scholarship competition that invited dental students currently enrolled in higher education courses to submit a 500-word essay that answered the following question: What role do you believe the Internet will play in your dental career?
After closely reviewing all entries, a panel of dental marketing specialists selected J. Tristan Hudson as our 2015 scholarship winner! Congratulations, J. Tristan Hudson, on your dental scholarship. We'd also like to give a big 'thank you' to all who submitted essays this year.
Follow us on social media to stay tuned as we announce our 2016 prompt in the coming months.
Check out this year's winning essay below.

I Want Info, and I Want It NOW!
A dental student's response to the question, "What role do you believe the Internet will play in your dental career?"
Forty years ago, no dentist worth his salt would ever dream about advertising. No, he would have perfected his craft, and hoped and prayed that his patients mentioned him to their coworkers and friends. But with the Supreme Court's decision in 1977, that all changed. Suddenly dentists, along with other professionals, could use the yellow pages. And radio. And even [gasp] television. And now many dentists can't imagine practicing without advertising. But as dentistry has evolved, so has advertising. The yellow pages died, and the era of the Internet began.
To quote Gary Takacs, "If you are a dentist and you don't have a website, YOU ARE IRRELEVANT." In the US alone, there are over 280 million Internet users. And over 60% of Internet searches are now originating from a mobile device. People want information and they want it now. When I was growing up in the early 90's, my mom had a post-it on the fridge. It had phone numbers of family members, doctor's office, and a few other miscellaneous numbers that she needed every other month. But those days are long gone. Now, no one bothers to write down a business' phone number. They don't worry about the address. "If I need it that bad, I'll just Google it." If I want to find a business' address, I search it, and have my phone navigate me to its front door.
Dentistry is a people business. The number two most visited page on a dentist's website is "about the doctor." Patients want a trustworthy, empathetic, and honest person working in their mouths. Patients are also loyal to their dentists, but everyone knows that new patient flow is the lifeblood of any practice. But before you can form that trusting relationship with new patients, they have to make it through your door. And to do that, they have to find you. People trust the opinions of the ones they know, and word of mouth referrals are still the best kind of new patients. But people are increasingly trusting of the opinions of those in the online community. When I received a referral for a dentist from a coworker, the first thing I did was Google him. The second thing I did was read his online reviews. One man's opinion is just that, but the opinions of 15 people who cared enough to review the dentist, that goes a long way.   But I would have never found this dentist if he had been on the 15th page of the search results. Let's face it, I probably wouldn't have found him if he was on page two. SEO will play a crucial role in how I market my business on the Internet, because the best place to hide a dead body is the top of page two. The Internet will play a vital role in keeping me relevant in the world of information at an instant. Marketing to, connecting to, and building trust with patients is just the start.