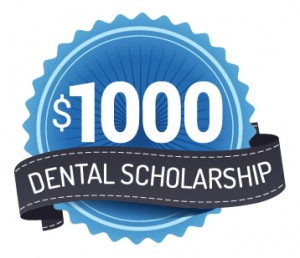 Here at Smile Marketing, we understand the value of higher education and want to play a part in easing some of the financial burden that dental school places on students today. That is why we have developed a $1000 dental scholarship that we will award to one deserving dental student in 2015!
The scholarship is open to students who are currently enrolled in an accredited dental school. To apply, students must submit a 500-word essay response to the given question on or before September 15, 2015.
As a website company for dental professionals that specializes in creating an online presence that attracts new patients, we know that the Internet is going to continue to play an important role in the medical field. As a dental student, it's important to think about your future practice and how you will manage your own online presence. So, to that end, this year's essay question is:
What role do you believe the Internet will play in your dental career?
Our panel of dental marketing specialists will carefully read each entry and choose the winner of the $1000 scholarship by October 15, 2015.
Complete entry details and eligibility requirements can be found here.